The prisons minister has called the state of the UK's jails "unacceptable" following the revelation that a vast number of illegal mobile phones and drugs were seized from inmates last year. More than 200kg of drugs, 13,000 phones and 8,000 SIM cards were found in 2016, according to figures released by the Ministry of Justice.
Mobile phones have been used by inmates to "commission murder, plan escapes, import automatic firearms and arrange drug imports", according to the National Offender Management scheme.
The prisons minister said the figures demonstrated officers' determination to crack down on crime in prisons and claimed the government was on-track to achieve its target of recruiting 2,500 officers by 2018. But the haul also highlights the difficulty of the challenge facing officers – and the need for bold action to address the crisis sweeping through the prison system.
Time to 'Get Better at Detecting Drugs & Mobile Phones'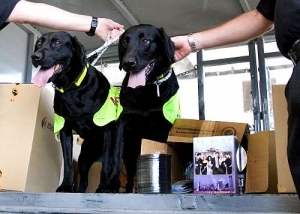 Appearing on the BBC's Andrew Marr Show, David Lidington, who replaced Liz Truss as justice secretary after the general election, admitted that the prison system was plagued by problems, from self-harm and poor security to soaring rates of contraband-smuggling.
"I don't dissent from the view of what the chief inspector of prisons has described as an unacceptable state of affairs," he said.
"There is also too much self-harm in prisons, which means we need to deliver better mental health care than we do at the moment."
Mr Lidington admitted that the recommendations of inspection reports were not being acted on quickly enough, but claimed that many of the issues affecting standards in prisons were inherited from previous governments.
He said the cabinet table would push "very vigorously" to increase security and decrease violence in prisons.
Challenged on significant cuts to prison staff numbers during the last seven years, he said: "We need to get numbers up – I do not disagree with that – but we need to do other things too: get better at detecting illegal drugs and mobile phones and using some of our capital programmes to close antiquated Victorian prisons and have new prisons that are easier to manage."
£2million Invested in Detecting Mobile Phones in Prisons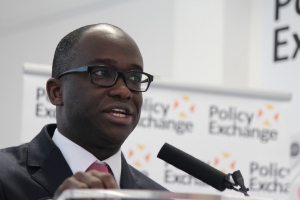 Prisons minister Sam Gyimah emphasised the government's drive to recruit more officers and praised staff for their hard work. Officials said £2million had been in invested in technology to detect mobile phones in prisons and 300 dogs have been introduced to find drugs.
The government also has plans to create a "specialist squad" of prison and police officers to crack down on the use of drones to smuggle phones, sim cards, drugs and other contraband over prison walls and into the hands of inmates.
"I have been clear that the current levels of violence, drugs and mobile phones in our prisons is unacceptable," said Mr Gyimah.
"We have put in place a number of measures to help disrupt this illegal activity as it is an issue I am absolutely determined to resolve.
"These figures highlight the determination of prison staff to disrupt this behaviour, whilst at the same time sending a clear message that we will push to prosecute anyone who involves themselves in this kind of activity.
"The issues within our prisons will not be resolved overnight, but we must make progress in tackling these problems. Bringing in more frontline staff is an integral part of that.
"The number of prison officers in post is on the rise, meaning we are on track to achieving the recruitment of 2,500 officers by 2018."
References
https://www.theguardian.com/society/2017/jul/09/drugs-mobile-phones-found-in-uk-prisons-contraband
http://www.bbc.co.uk/news/uk-40544569
Please follow and like us: