2016 Prison Reforms – What Are They… and Will They Work?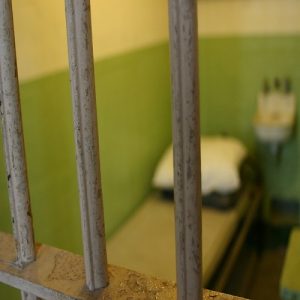 A series of reforms were introduced in UK prisons this year, to address the 'scandalous failure' of the current system. In this post, we'll examine those reforms in greater depth, and speculate whether or not they'll have any impact on the current situation.
Combatting Reoffending
The prime minister has acknowledged that rates of reoffending in the UK are too high; referencing data which shows that a shocking 46% of ex-inmates go on to reoffend within 12 months of their release. This cycle of reoffending isn't just problematic for the already over-crowded prisons; it also places major financial stress on the country – costing as much as £13billion per year.
The Reform Plans
Here's a run-through of what the reforms will involve:
More autonomy for governors. As part of the plans, prison governors will now be given greater freedom with their budget – enabling them to decide when and where finances are best invested. This is currently a pilot scheme, and is being trialled in six prisons. They will also be able to opt out of some of the rules and regulations established by Whitehall, at their discretion.
League tables. Additionally, prisons will now be ranked in official league tables, according to their rates of reoffending. The tables will also demonstrate how effective prisons are at helping ex-inmates find employment, and how well they improve literacy among the prison population.
Weekend time. In a move that echoes Labour's approach in 2004, the Tories have also announced that some inmates will only be imprisoned during the weekend. Whilst they're out of prison, the government plan to use satellite tracking to check their whereabouts.
Educational facilities. Using the same processes adopted for free schools in the UK, Cameron also announced he plans to transform young offending institutions into academies – with a focus on providing meaningful education and helping offenders gain employment after their sentence is served.
Avoiding the Issue of Overcrowding
Whilst many have applauded the proposed changes – particularly the greater autonomy for governors and better focus on education and rehabilitation; others are concerned that the prime minister is side-stepping one of the key problems in prisons – overcrowding.
Frances Crook, from the Howard League for Penal Reform, comments: "Prisons are currently violent and overcrowded… We need action now to tackle sentence inflation and the profligate use of prison. Then the prime minister's vision can become a reality."
Only last month, the chief inspector of prisons acknowledged that conditions in UK prisons 'had deteriorated' – suggesting that the problem of overcrowding should be high on the government's list of priorities.
Will the Reform be a Success?
Certainly, something needs to be done – as the current state of UK prisons is alarming. Shadow justice secretary Lord Falconer stated that the "scandalous failure David Cameron condemns is his own,'" and that the Conservatives have "had five years to improve our prisons, and we have heard promises of 'rehabilitation revolution' many times before."
What the future holds remains to be seen. However, unless steps are taken to reduce the current prison population, it is difficult to see how meaningful rehabilitation can ever take place.
References:
http://www.bbc.co.uk/news/uk-35518477
http://www.theweek.co.uk/69349/david-cameron-to-introduce-prison-league-tables
Please follow and like us: