A week In Britain's Prisons: Insect poison and Prison Reform!
Koi Carp Sedative to Insect Poison Found on Prisoners Correspondence
Sophisticated scanners have been installed in Britain's ten most challenging prisons to control mail smuggling threats. The scanners come with a detailed guide on how they should be used regarding detecting invisible substances sprayed or soaked into mail and clothing. The scanners are able to detect drug laced paper and other contraband such as sim cards and tobacco.
Substances such as Koi Carp sedative and insect poison even acetone have been detected on the letters inmates receive. These substances along with spice and Mamba are known to have a significant impact in the safety and security of prisons. The psychoactive substances on the correspondence vary greatly in strength but are popular because at present it is easier to conceal them this way. Rory Stewart, Prisons Minister hopes the new scanners will put and an end to PS letters.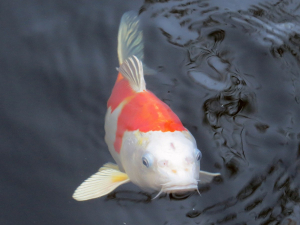 Jail for the abusers of Wisteria Court
During the early 1980s to the mid 1990s Wisteria Court, a children's home in Coventry seems to have been a home to sexual abuse and bullying from the very people hired to protect the children there. Ivan McChleery, Alan Todd and Richard Garner have all been sentenced this week to custodial sentences for the parts they played in the scandal.
The offences are historical and arise out of an investigation into the home that began in the 1980s. Todd now 77 has been sentenced to four years in prison for the sexual assault of a 15 year old boy. Todd, now 73 has been given a 9 month sentence for assault and cruelty and Garner has received a 15 month sentence for child cruelty.
The offences include hitting the back of a child's head, daily assault, pinning the boys down and bullying. Det. Insp. Wes Martin praised the survivors for their perseverance and bravery in the long and complex inquiry. He added that his message to offenders was simple, it doesn't matter how long ago it was, its whether it happened or not and we may come knocking at any time. He added that hese children were vulnerable and those that abuse their trust will be punished.
25,000 Children's Prison visits Booked in
In the last three years 25,000 visits have been booked for children to visit inmates in Scotland's prisons a query to the Scottish Prisons' Service revealed, over 16,000 of them in 2017 and 2018 were for children under 16.
This shows family friendly prisons are a necessity, the Lib Dem justice spokesperson Liam McArthur said. He pointed out that more children visit imprisoned parents than those who experience divorce! Family visits are important as they reduce the chances of family breakdown, they improve inmate's well-being and critically family connections reduce the chances of the prisoner reoffending.
McArthur continues by saying the Scottish government could reduce the number of children visiting jails by ending short term sentences and replacing them with robust community programmes. Visiting a parent in jail is a traumatic experience for a child and should be avoided if at all possible.
Extra Sentence for HMP Bedford Drug Dealer
Joseph Searle, 25 was given an extra year to be added to his sentence at HMP Bedford for attempting to smuggle drugs into the prison. 100g of Cannabis and two syringes were found in a training shoe being brought into the prison by his girlfriend.
Searle used an illegal mobile phone to arrange his drug dealing business that was subsequently confiscated. His ex girlfriend received a suspended sentence. Detective Constable Sajid Saddique he hoped the extra sentence would cause Searle to think about his actions and deter further attempts to smuggle substances into the jail.
Tighter than Airport Security
In an interview with Irwin James of the Guardian, Prisons Minister Rory Stewart said that only airport level security could cut off the flood of illicit drugs into Britain's Prisons. In 2017 one third of a tonne of drugs was seized by prison officers. Much more got through into the prisons exacerbating the already massive drug problems in throughout the estate. Stewart says that the perimeter security of the prisons is the biggest issue and has vowed to tighten it up. Stewart has offered to resign if violence doesn't decrease in jails this year and he feels that it is the drug problem that fuels the violence.
To tackle the violence one measure is to increase security. He advocates tight airport type security for everyone entering the prisons, from inmates to governors to politicians. Everyone who goes in, and every time they go in, must be checked. This would eliminate blackmail of prison officers, and spouses to bring in illegal substances as well as stopping other methods of bringing drugs into prison.
Stewart seems highly committed to prison reform, he has already introduced in-cell phones, is looking at bar less windows and Pava spray to help with violence against staff and prisoners. He is also thinking about abolishing short sentences and instead using community work programmes, as short sentences help no one. They are not long enough to help anyone change but they are long enough to damage someone's mental health.
Stewart wants to change the public's perception of prisoners and see them as vulnerable and damaged people in need of help to become productive community members, he says this is one of the biggest challenges but inroads have been made. It certainly makes a change from the tunes of previous prisons ministers.
Please follow and like us: