Category B Prisons – Spotlight on Some of the UK's Most Notorious Prisons.
Convicted criminals are generally placed in category B prisons if they are not deemed to be the highest level of security threat. However, they are still recognised as being 'high risk' and require significant security measures to ensure they do not escape.
Generally speaking, a prisoner is placed in a category B prison if:
They're serving a sentence of 10 years or more.
They're serving an indeterminate sentence.
They've previously escaped from a closed prison, or from the police or escort.
They're serving a sentence for an offence involving threat to life or violence, threat of arson, robbery, drugs, sexual offences or firearms offences.
They were previously incarcerated in a category A prison.
They've committed terrorist offences.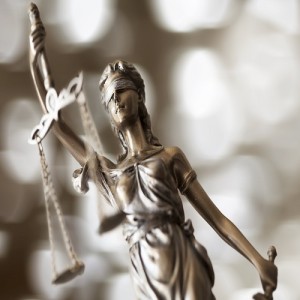 Potential for Trouble
As might be imagined, category B prisons contain a wide range of prisoners, some serving sentences for serious offences (including murder), others less so. This makes managing such prisons a challenge, which some establishments are rising to more effectively than others. Here's just a few of the UK's category B prisons under the spotlight in the media.
HMP Wandsworth has been in the news for all the wrong reasons in recent years. In 2013, it was declared the most overcrowded prison in the country, with 835 prisoners forced to share cramped cells with open toilets.
The prison has also come under scrutiny for the high numbers of inmate deaths – for a variety of reasons. In 2013, a prisoner died after having a heart attack in the gym, and HMP Wandsworth failed to recognise the urgency of the situation, leaving it too late to call for an ambulance. Also, earlier this year, a murder investigation was launched, after a man was found dead in his cell.
Even more recently, a £30 million drug smuggling operation was exposed – involving a gang of prisoners who were operating from within the prison walls.
HMP Pentonville received a damning inspection report earlier in 2015. The report found that the prison was 'poorly monitored' and 'extremely dirty', and that there was significant evidence suggesting it had deteriorated still further since its last inspection. See our exclusive write up entitled,
Pentonville Prison: Squalor, Violence and Cockroaches – The Implications of a Poorly Managed Prison
The report also highlighted lack of security and protection for the inmates – many of whom felt intimidated and frightened by other prisoners. Photos released in the report showed bags of overflowing rubbish left outside dirty cells, filthy toilets with no seats, and an inside report also revealed that the prison was infested with cockroaches.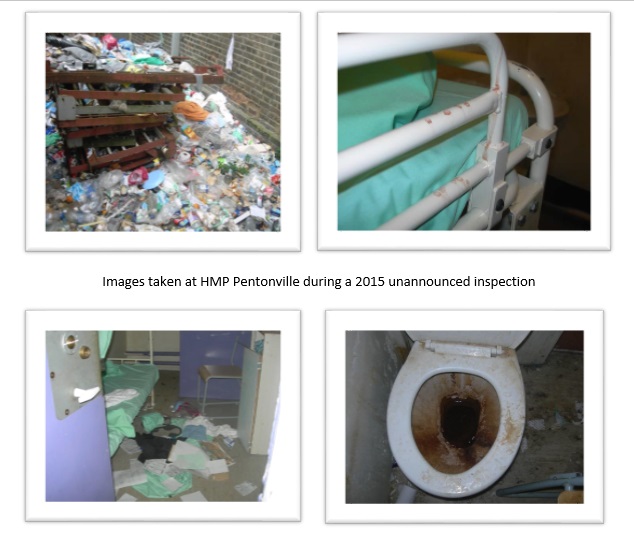 It appears that it's not only the government-run category B prisons that are experiencing problems. Serco-run HMP Thameside has also received terrible inspection results in the past, with reports revealing that levels of violence amongst prisoners was high, levels of force used by prison guards was excessive, and many inmates weren't even given the opportunity to leave their cells during the day. The Howard League for Penal Reform described the conditions as 'truly alarming'.
Likewise, HMP Altcourse, another privately run prison (G4S), has also come under scrutiny for high levels of violence amongst inmates, and also for its drugs problems. A report on Altcourse claimed that 'little had been done to address the disproportionate number of young adults involved in violent incidents', and highlighted the fact that there was 'little support for victims'.
Do Category B Prisons Work?
There are some category B prisons, such as HMP Peterborough, that have enjoyed success in recent years, both in terms of rehabilitation and reducing rates of reoffending. However, other category B prisons are struggling, regardless of whether they are being managed by the under-funded government or a private firm.
Part of the problem continues to be a lack of focus on rehabilitation. If prisoners are housed in filthy conditions, if they are shut in their cells all day, if they are fearful for their safety on a daily basis, then this only reduces their chances of being able to successfully rehabilitate and focus on reintegrating into society. We believe that prisoners should have access to the support they need, in order to move on in life. Our tariffs enable them to keep in touch with loved ones, without paying a fortune calling mobile phones.
References:
http://www.inbrief.co.uk/prison-law/male-prisoner-categories.htm
http://www.standard.co.uk/incoming/overcrowding-at-wandsworth-prison-is-worst-in-england-and-wales-figures-reveal-8795028.html
http://www.theguardian.com/society/2013/mar/26/wandsworth-prisoner-death-verdict
http://www.independent.co.uk/news/uk/crime/wandsworth-prison-murder-investigation-launched-after-man-found-dead-in-cell-10224624.html
http://www.dailymail.co.uk/news/article-3199205/Drug-smuggling-gang-ran-30million-operation-cells-Wandsworth-prison-using-laptops-given-government.html
http://www.bbc.co.uk/news/uk-england-london-22520343
http://www.bbc.co.uk/news/uk-england-merseyside-29616823
Please follow and like us: