The conviction of a prisoner who was caught with three mobile phones highlights the need for safe, secure phone access for inmates. The government has pledged to crack down on the flow of illegal phones into prisons. Not only are they used to conduct serious crimes, but recently, they have been blamed for a rise in so-called prison fight clubs, as inmates use smuggled smartphones to film brutal cell brawls and post the footage on social media.
While illegally using phones in prison is a serious threat to security and shouldn't be condoned, it's easy to see why prisoners struggling to maintain regular contact with loved ones might resort to a crime which could land them extra time behind bars.
"He Couldn't See a Way Out"
Sudbury Prison inmate David Higgins pleaded guilty to possession of three phones after he was spotted in the early hours of January 26 with a smartphone hidden in his trousers. When officers searched his cell, they found two more phones.
Higgins, who is serving a sentence for aggravated burglary, admitted possession of the phones but claimed he was bullied into hiding them.
Defence solicitor Steve Cobley said Higgins "could not see a way out".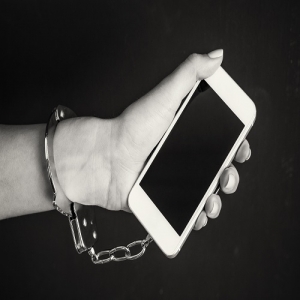 "The type of sentence is inevitable given the seriousness of the offence, which has been happening increasingly over the last five or six years," Cobley added."
"The defendant says he was being used by other inmates to store the items and there was no evidence on why or how the phones were being used."
"He met with people he had previously encountered in custodial environments and he felt pressure because they had knowledge of his family, including his nine-and-a-half-year-old daughter."
"At the time, he couldn't see a way out and to some extent, being caught was a relief to him."
"Must be Treated as Serious"
Sentencing Higgins to 12 months, Recorder Andrew Easteal told Higgins that trust was put in him when he was transferred to Sudbury.
"I know you understand how serious this is," he said.
"You enjoyed all the privileges that you earned over some years and the reality is very simple: you deliberately engaged in this deception.
"There is no evidence of what these items were being used for and it would be wrong of me to jump to conclusions that they were being used for serious criminal purposes that they can sometimes be used for.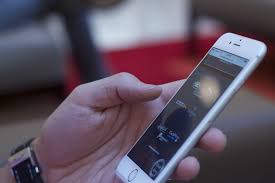 "But you know full well how to ask for help and when you were first detained you did your level best to prevent the officers from discovering the items.
Easteal said the crime "must be treated as serious because of the dangers it presents."
"Because you know what the items could be used for makes it all the more troubling and all the more serious," he added.
"You should receive full credit for your acceptance of responsibility."
Higgins will serve the sentence in addition to his existing sentence.
With overcrowding and understaffing making life behind bars difficult to cope with for many, the need for inmates to maintain regular contact with their loved ones is more important than ever. But unfortunately, due to the high rates charged to use prison pay phones, too many inmates struggle to meet the cost of talking to their families. Prison Phone offer price plans that reduce the cost of an inmates calls by around 75% meaning they can maintain regular family contact without the need to risk additional jail time by using a mobile phone.
If you know someone in prison who could benefit from cheap, secure phone calls, visit the Prison Phone website today to find out more about our services.
References:
http://www.burtonmail.co.uk/sudbury-prisoner-caught-with-three-mobile-phones-receives-extra-jail-time/story-30342601-detail/story.html
Please follow and like us: