Inmates at a Staffordshire prison are living in "squalid" conditions, according to a new report. The assessment of HM Prison Swinfen Hall is the latest in a series of damning prison inspections, prompting claims that the prison service is in a state of "national emergency".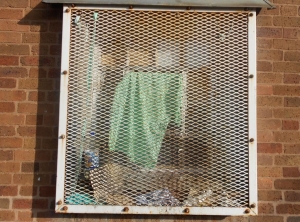 "Not Safe Enough"
The inspection of Swinfen Hall, near Lichfield, found that nearly every area had deteriorated since the previous inspection, with prisoners exposed to the elements in cells without glass. In August 2015, the prison was put on lockdown. In December of the same year, prison staff were taken to hospital after being attacked by inmates.
In their latest report, inspectors said the facility was still "not safe enough" and noted that adult inmates and young offenders were not having daily showers. The unannounced inspection of the prison, which holds 600 male inmates aged between 18 and 25, was completed in October and November, 2016.
"Cramped, Dirty Cells"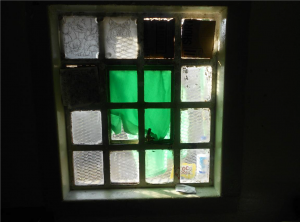 HM Inspectorate of Prisons found that most of the prison's 180 cells' windows had missing glass, much of the accommodation was unacceptable and it was common for inmates to go four days without showering. In the six months before the inspection, there were 60 fights, 79 assaults on inmates and 24 assaults on staff. Almost half of prisoners said it was easy to get illegal drugs.
"A, B and C wings were squalid," reads the report.
"Prisoners lived in cramped, dirty cells that were missing furniture and often contained graffiti and scaled toilets."
Michael Spurr, Chief Executive of the National Offender Management Service, said an action plan to raise standards at the prison was in place.
"More prison officers will be recruited for Swinfen Hall this year as part of the Government's plans to boost staff by 2,500 across the prison service," he added.
"These additional resources will help the governor to significantly improve the performance of the prison."
Inspectors said the prison was working hard to address offending behaviour, and work to resettle prisoners back into the community was "reasonably good".
A spokesperson for Swinfen Hall said the problems reflected "operational pressures".
"What Hope Do They Have on Release?"
The Chief Executive of the Howard League for Penal Reform charity, Frances Crook, has branded the state of the prison service a "national emergency", adding that each inspection report is worse than the last.
"Today, for the second time in as many weeks, we read of a prison where men are so frightened for their safety because of rising violence that they are refusing to come out of their cells," she said.
"Many prisons are overcrowded, but Swinfen Hall is not, which makes this report particularly concerning.
"It is scandalous that the young men in Swinfen Hall find it easier to get drugs than showers. Their clothes are dirty. Their cells are squalid. They spend the working day cooped up in filth. What hope do they have on release?"
References:
http://www.bbc.co.uk/news/uk-england-stoke-staffordshire-39258648
http://howardleague.org/news/swinfenhallinspection/
http://www.itv.com/news/central/2017-03-14/prisoners-kept-in-squalid-cells-with-glass-missing-from-windows/
Please follow and like us: