'Dickensian Squalor' – HMP Wormwood Scrubs' Latest Damning Report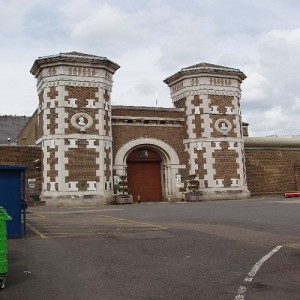 Wormwood Scrubs Prison has come under serious criticism in a recent report from the HM Inspectorate of Prisons – which highlighted squalid, unsafe conditions for inmates.
Here's an overview of the contents of the report, plus information about HMP Wormwood Scrubs' past performance in official reports.
Wormwood Scrubs Prison – The Latest Report
The original report was carried out in November / December 2015 – under Nick Hardwick, then Chief Inspector of Prisons; and the following observations were made:
The Prison Reform Trust, commenting after viewing the report, said that the prison had "levels of Dickensian squalor". Inspectors reported seeing rats running around the building "every day and night" of their visit, and also noted inmates stuffing paper into broken windows to "keep out the weather". Additionally, one inmate was observed using a torn sheet as a makeshift toilet screen.
Few measures were being taken to protect vulnerable inmates. For example, the report noted that there was broken glass in the windows of two inmates who had been identified as suicidal.
Violence is rife in the prison, with one in five inmates claiming that they feel unsafe. Official use of force by prison officers is twice as high as in other similar prisons.
The current Chief Inspector of Prisons, Peter Clarke, commented: "Wormwood Scrubs is a prison that continues to fall short of expected standards, and at the time of our inspection there was little cause for optimism."
Covering Up the Truth?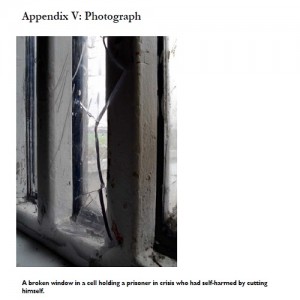 The Guardian recently suggested that Nick Hardwick's original inspection findings had been far more severely worded than the current HM Inspectorate report.
For example, the earlier draft (which was leaked to The Guardian) stated in its opening paragraph that the prison was in a "shameful condition". Peter Clarke's updated version softened this to "poor condition".
Hardwick's observations also noted that one in 10 prisoners at Wormwood Scrubs claimed to have been physically assaulted, and also claimed that "too many prisoners at risk of suicide or self-harm were held in the segregation unit without any explanation of the exceptional reasons required to justify it." Neither of these comments are included in Clarke's version of the report.
Frances Crook, of the Howard League for Penal Reform, said: "It raises concerns if the new chief inspector feels he is unable to be as robust as we would hope. The chief inspector must talk truth to the justice secretary and to the public about prison conditions, as people die in jails, assaults and violence are everyday events, and that spills out into the community, affecting us all."
Not the First…
Regrettably, Wormwood Scrubs Prison has come under fire in the past for its poor conditions and high levels of violence. In 2013, it received an equally damning report, which highlighted concerns about prisoner safety and welfare, and also commented on the poor living conditions which inmates were subjected to.
However, this seems to be a recurring theme in prisons across the UK. Not only are conditions worsening in a number of key establishments, but the impact of the Probation Service's increasing privatisation is also being felt. Recent figures show that the number of prisoners being made homeless upon release has risen from just 5% to 40% since government-run resettlement services were taken over by London Community Rehabilitation Company, for example.
It's a worrying state of affairs. With HMP Holloway now due for closure, many now anticipate that Wormwood Scrubs will follow suit – only time will tell.
References:
http://www.bbc.co.uk/news/uk-england-london-36016173
http://www.theguardian.com/society/2016/apr/12/wormwood-scrubs-negative-prison-report-toned-down-leaked-draft-suggests
http://www.theguardian.com/society/2016/apr/12/ministers-prison-reform-overcrowded-understaffed-invest
http://www.bbc.co.uk/news/uk-england-london-29034944
Please follow and like us: