The need for secure, affordable phone access in prisons has been highlighted by the discovery of a secret line which inmates at one of the UK's highest-security prisons used to make cut-price calls. The scam was set up by an inmate at HMP Wakefield who said he wanted to maintain regular contact with his family without paying to use the prison's pay phones, which he considered too expensive. Inmates jeopardised security at the facility by making unmonitored calls to people on the outside, until they were eventually rumbled.
Dodging Prison Pay Phone Charges
Governors at Wakefield Prison – nicknamed Monster Mansion – uncovered the scam and police were brought in for an urgent investigation at the Category A prison, where some of the UK's most dangerous offenders are kept. The phone line was spotted when an officer noticed a loophole in the prison's pay phone system.
The system was likened to the calling cards which can be bought from newsagents to make international phone calls at a discounted rate. Once inmates were connected to the line, they were prompted to enter the number of whoever they wanted to speak to.
Inmates persuaded prison officers that the number belonged to a solicitors' firm, meaning it could be dialled from prison pay phones and staff were not permitted to monitor the calls. The scam enabled inmates to dodge the high charge which is ordinarily levied on calls from prison to friends and family. Although police officers were called in, an investigation is said to have been ruled out, as no criminal offence had taken place. Offenders who used the line had privileges revoked for breaching prison rules.
'Potentially Devastating Consequences'
The phone line was reportedly set up by Adam Mac, a Wakefield inmate who blogs about life behind bars. He said he came up with the scam to dodge unaffordable prison pay phone charges, and to avoid gradually losing contact with his loved ones.
"I know I did the wrong thing," he said after he was caught.
"I see now that although I only wanted to reduce the cost of my calls, the system I put in place could have enabled others to say and do anything they wanted via their unmonitored telephone access and this could have had potentially devastating consequences."
Sustaining Positive Relationships with Family & Friends
A recent update to prison rules by the National Offender Management Service (NOMS) acknowledges the importance of phone access for inmates.
"Prisoners must be actively encouraged to maintain outside contacts to sustain positive relationship
with family and friends," reads the update.
"Access to communications helps prisoners prepare for release."
NOMS also stresses the risks involved in allowing inmates contact with the outside world, adding: "Communications must be managed in the interests of national security, to prevent, detect, investigate, or prosecute crime, in the interests of public safety, to secure or maintain prison security or good order and discipline in prisons; for the protection of health and morals; for the protection of the rights and freedoms of any person."
The incident at Wakefield Prison highlights the importance of clamping down on inmate-run phone lines, which are a serious threat, not only to prisons' security but also to the safety of individuals inside and outside jails. The incident also highlights how problematic phone access can be for prisoners, and the need for inmates to maintain regular contact with family and friends on the outside.
Prison Phone's service reduces the cost of calls for inmates without compromising on security; a unique local number is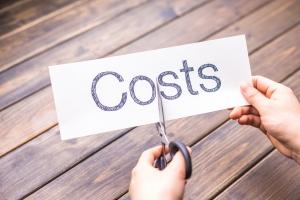 allocated to anyone who opens a Prison Phone account which must undergo and be scrutinized by prison staff before it is approved for use. It is vital that non-secure services such as the one uncovered at HMP Wakefield are stamped out, and that anyone who wants to help inmates to maintain positive relationships should use a safe and secure service which complies with NOMS' rules.
If you know an inmate that would benefit from cheaper calls view the prison-phone price plans here:
References:
http://www.mirror.co.uk/news/uk-news/prisoners-one-uks-most-high-9800512
https://adammac.co.uk/2017/02/08/after-the-storm-part-two/
Please follow and like us: