A former prison officer has revealed how he ended up in jail for delivering mobile phones to inmates. James Almond was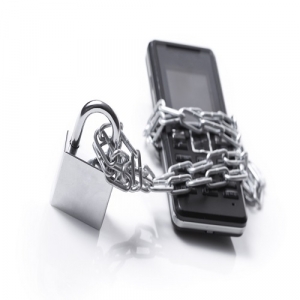 paid £500 for each phone he smuggled into HMP Stocken. He was caught after he was seen acting suspiciously, and was sentenced to 12 months in prison. He is now telling his story to warn others of the kind of pressures that people working in prisons can come under.
"Serious & Gross Abuse of Trust by a Prison Officer"
Almond said he was casually chatting to an inmate about football when he was asked to smuggle in a mobile phone. He said the requests became increasingly aggressive, until he eventually agreed. According to Almond, his role as an operational support grade worker, escorting building contractors, quickly changed, and before long he was having regular contact with inmates – for which he had not be trained.
"I did feel fairly vulnerable in the role, especially because at the time I was suffering heavily with depression after my father passed away," he said.
"And that is the kind of thing these prisoners pick up on quite easily."
Almond said one inmate in particular took advantage of his weakness and threatened to harm his niece and nephew if he refused to start smuggling phones into the prison. He ended up taking part in four illegal operations, collecting parcels from strangers in car parks and walking into prison with them in his gym bag.
Almond said he was never searched during the six months he worked at the prison.
Sentencing Almond, a judge said: "Prisoners aren't allowed mobile phones for understandable reasons, as inmates can organise criminal activity and conduct illicit communications without calls being monitored, and it can affect prison discipline – and the defendant would be well aware of that.
"This was a very serious and gross abuse of trust by a prison officer."
"More Serious Than Drones"
Although the vast majority of prison staff are honest, a minority commit crimes, often involving smuggling contraband for inmates. According to one expert, between three and five officers in every prison are corrupt – around 600 in England and Wales.
John Podimore, who spent 25 years working in the prison service, including as head of an anti-corruption unit, said the combination of inadequate training and low pay were key factors contributing to corruption among officers. He said the often-overlooked issue of corrupt officers was more serious than drones, which are sometimes used to smuggle contraband over prison walls to inmates.
"One prison officer bringing in one coffee jar full of Spice or cannabis can keep that jail going for a very long period of time and make an awful lot of money," he said.
"There is a disproportionate effect by this small minority of staff and that's what needs to be understood."
The Ministry of Justice has said it is vigilant to the threat posed by corruption and takes "swift action" against those involved. The Government is investing £3 million in a new intelligence unit, developing a corruption strategy and considering introducing a new offence of corruption, specific to the prison service.
References:
http://www.bbc.co.uk/news/uk-39258076
http://www.leicestermercury.co.uk/prison-officer-caught-smuggling-phones-inmates/story-27930714-detail/story.html
Please follow and like us: