EXCLUSIVE: TB Breakout at YOI Swinfen Hall – The Truth
In June 2015, news broke that there were three further cases of tuberculosis at YOI Swinfen Hall – bringing the number to four cases in total.
A spokeswoman for Swinfen Hall claimed that none of the inmates in question were infectious, and as such, posed 'no risk to the prison population or visitors'. Additionally, Dr Nic Coetzee, a consultant for the West Midlands Health Protection Team, offered reassurance that they were working hard with both the prison and local TB nurses to 'ensure that the best advice and support is provided for all concerned.'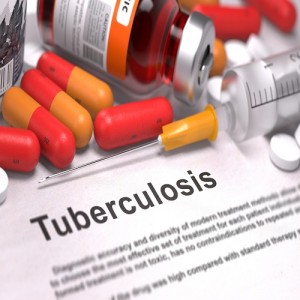 Swinfen Hall's TB Outbreak – Exploring the Facts
If the local papers running the story are anything to go by, it doesn't sound like a particularly alarming story. After all, inmates live in close proximity to one another, making spread of disease more likely; and the authorities have been reported as handling the situation effectively.
However, upon exploring the situation more deeply, a very different picture starts to emerge. As the Lichfield Mercury reports, one inmate's father expresses concern that there are actually far more cases than just the four, and that there seems to be a 'lack of urgency' in dealing with the situation. However, Public Health for England's statement reasserts that there have been no further diagnoses.'
Misdiagnoses, Lack of Treatment and Covering Up the Truth?
In a bid to gain further understanding of the serious situation at YOI Swinfen Hall, Prison Phone talked to a number of key people involved in the TB outbreak – notably relatives of the inmates, legal representatives and the prison campaign group, JENGbA.
Their comments reveal a very different story.
We spoke to Suezanne King, director of SMQ Legal Services, who is representing a number of inmates at YOI Swinfen Hall. She reported that: 'We have been informed that our clients have not received any treatment for the TB, such as antibiotics. The medical department at the prison state they are 'treating the clients', but when our clients phone, we are getting a different story.'
This contradicts the official statement that there is 'no risk' to the inmates. Tuberculosis is a serious condition, which requires antibiotics to be treated successfully. Indeed, the NHS site states that 'TB is a serious condition that can be fatal if left untreated.'
The official NHS Tuberculosis (TB) description can be seen here:
King goes on to detail some of the health problems that the inmates are experiencing as a result of the lack of treatment. She claims that 'one boy has been taken ill with a collapsed lung and I spoke to a sister of one client yesterday who said her brother says he has thumping migraines, and believes he has problems with his sight.'
The big question is: Why are inmates being denied access to essential medication and treatment?
The Governor of Swinfen Hall
It would be interesting to hear from the establishment's governor, Teresa Clarke, during these worrying times. However, regrettably, that's not possible, as Ms Clarke is on holiday; which may be part of the problem. Although the prison are keen to reassure that all necessary procedures are being followed in her absence, the evidence contradicts this.
Gloria Morrison, who heads the JENGbA campaign organisation, claims that it is simply 'not true' that the situation is being handled. She adds that 'to date, not one prisoner' has received appropriate care. Interestingly, she also informs us that the one boy who raised a complaint against the situation, has now been 'falsely accused of an affray and has been put in solitary.' She also informs us that the boy who suffered a collapsed lung as a result of his illness has 'been returned to prison and is still not receiving meds.'
Heartbreak and Concern for Families
For the families of the inmates involved, the situation feels even bleaker. One of our team spoke to Rahana Begum, who is sister of one of the inmates suffering with TB. She told us that her brother, Amirul, had a series of misdiagnoses before finally being diagnosed with the disease.
'They kept telling him that he had a cold,' she said. 'That went on for weeks until he was taken to hospital.'
She also backed up the claim that the inmates were not being given access to the right medication, and told us that she is deeply worried for not only his physical health, but his mental wellbeing. She described the treatment that he'd received as 'shocking'.
'They don't care', she said. 'They don't treat him like a normal patient – the way he's treated is disgusting. He's changed a lot since all this started – half the time he doesn't say a word on the phone.'
She adds: 'The prison is telling everyone that the situation is under control, but it's not. There's no communication. They don't care.'
Help Us to Change the Situation
The evidence suggests that authorities are trying to cover up the severity of the situation at Swinfen Hall – at the cost of the inmates' health and wellbeing. This is an unacceptable situation; made all the more worse for the fact that these are young men and boys who are suffering, not older adults.
Please help us to raise awareness of this situation by sharing this blog post on social media.
* http://www.birminghammail.co.uk/news/health/tb-lichfield-swinfen-hall-visitors-9439152
* http://www.lichfieldmercury.co.uk/TB-cases-Lichfield-jail-risk-despite-fears/story-26716974-detail/story.html
* http://www.nhs.uk/Conditions/Tuberculosis/Pages/Treatment.aspx
Please follow and like us: