Funding Cuts for UK Prisons: The Knock-On Effect of Reducing Spend on the Justice System
When the Conservatives came to power in 2010, they stated openly that they would be focusing on reducing national debt. George Osborne, then Chancellor of the Exchequer, announced that spending on criminal justice and the police would be reduced from £20bn to just £8.3bn by 2014.
In a statement, Chris Grayling (Justice Secretary) declared that 'the reforms will stabilise the prison population and then start to reduce it by 2014-15. We expect that by the end of the Spending Review period the number of prisoners will be around 3,000 lower than it is today.'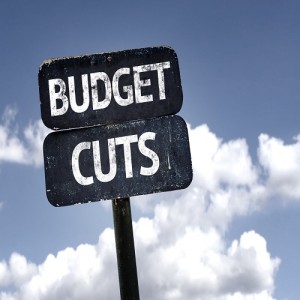 The Reality – More Overcrowding
At the time of writing (2015), Ministry of Justice figures reveal that there are 85,818 people held in prisons across the UK. In 2010, the prison population was 85,600. At an increase of 218 inmates, it's a far cry from Grayling's ambitious intentions for a 3,000 inmate reduction.
Alarmingly, 4,894 inmates are still held on IPP (indeterminate) sentences, despite their abolishment in 2012. 73% of those have passed their tariff expiry date. With prisons across the country full to capacity, and some, such as HMP Leeds, HMP Swansea and HMP pentonville, experiencing dangerous levels of overcrowding, the consequences of reducing spend in the justice system are even more worrying.
Rising Rates of Reoffending
A group of MPs, chaired by Labour's Margaret Hodge, observed how the government cuts could effectively produce a 'revolving door of reoffending'. With no available funds to focus on rehabilitation, inmates simply return to a life of crime upon their release, only to find themselves back in prison a few months later.
Rates of reoffending are, unsurprisingly, on the rise. According to an official government document, in October 2010, the time at which the government announced spending cuts, 10.2% of inmates went on to commit another offence. By June 2015, this had risen to 13.5%.
Responding to the ministers, Grayling stated: 'We will continue to drive down running costs by replacing old prison accommodation with new places that are better value for money and provide better opportunities to reduce reoffending.'
Escalating Violence in UK Prisons
The Prisons Service discovered that two thirds of the UK's prisons are so seriously overcrowded that they could not provide a 'decent' living standard for their inmates. Some of the worst affected, such as HMP Wandsworth, were found to be running at 50% above their official operational capacity. This means that inmates are having to double up in cells designed for single occupancy.
Peter McParlin, the Prison Officer Association's chairman, states: 'The government policies of prison closures, budget cuts and competition are unsustainable and we fear could potentially risk the health and safety of prison staff and indeed prisoners.'
Reducing numbers of staff, when combined with rising numbers of inmates, is a dangerous tactic. Not only does it mean that inmate's access to education, rehabilitation and support is inevitably limited, but it also means that policing violence and assault is far more challenging.
Finding the Solution
Juliet Lyon from the Prison Reform Trust expressed alarm at the state of overcrowding in prisons; emphasising that it was not sustainable. In 2012, in response to the news that numbers of inmates had dramatically risen in the space of only seven days, she commented: 'Instead of revising figures and trying to find scarce funds to pour down the prisons drain, money should be spent on cutting crime. This can be done by working intensively with the serious and violent offenders who should be in prison and for whom there are already sufficient places.'
Focusing on rehabilitation rather than mindless incarceration should be a priority, if things are going to change in UK prisons.
* http://www.bbc.co.uk/news/uk-11586371
* http://www.howardleague.org/weekly-prison-watch/
* https://www.gov.uk/government/uploads/system/uploads/attachment_data/file/218160/pop-in-custody-aug2010.pdf
* http://www.theguardian.com/society/2012/jan/27/rise-prisoners-budget-cuts
* https://www.gov.uk/government/statistics/proven-reoffending-statistics-july-2012-to-june-2013
* http://www.independent.co.uk/news/uk/crime/cuts-put-prisons-at-serious-risk-of-riots-say-officers-6282179.html
Please follow and like us: