The prisons watchdog has called on the government to take urgent action following a sudden rise in suicides among women in prison. 12 female inmates killed themselves in prison last year – more than double the number in 2015. In a new report, Prison and Probation Ombudsman Nigel Newcomen criticised a "lack of concerted and sustained effort" to help vulnerable women in prison and warned that major reforms proposed a decade ago remained unimplemented.
"Basic Failings"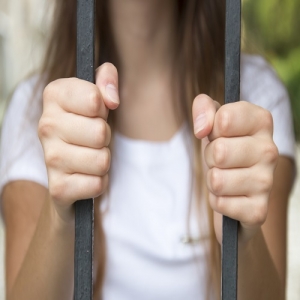 According to figures released by the Ministry of Justice, 119 people killed themselves in prison in England and Wales in 2016 – a 32% increase on the previous year. The record rate of suicides among inmates represents a doubling since 2012, and amounts to a suicide in jail every three days. For the first time since 2007, the number of female suicides per 1,000 inmates in 2015 was higher than among male inmates. Women represent 5% of the prison population, but account for 23% of incidents of self-harm incidents.
Newcomen has published a bulletin on 19 women who killed themselves in prison between 2013 and 2016. He said suicides in prison were linked to inadequate mental health services, and is calling on the government to make major changes to the way vulnerable women are treated. Although he said individual members of prison staff were often very good at dealing with female inmates, he highlighted "basic failings" and areas of "weak practice" in the prison system's approach.
Newcomen acknowledged that the prison system had been under "enormous strain" in recent years, but added: "There can be no excuse for not implementing essential safety arrangements that could ensure vulnerable women are better protected." "I find it disheartening that many of the lessons we identify to prevent women in custody from taking their own lives repeat those in previous publications from my office," he said.
"This suggests it is not knowledge that is the issue, but a lack of concerted and sustained action."
"It is to be hoped that delivering safer outcomes for women (and men) in prison will be at the heart of the government's new prison reform agenda, and that this bulletin can assist with this and help to reverse the unacceptable and tragic rise in self-inflicted deaths."
Domestic Violence, Poor Mental Health & Homelessness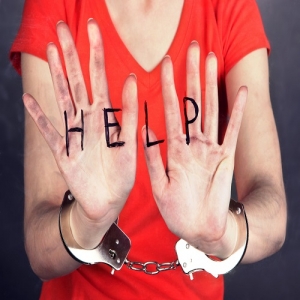 Deborah Coles, director of the campaign group Inquest, said she was exasperated by the "scandalous lack of action" to address suicides among female inmates. She said 80 women had died behind bars in England and Wales, since Lady Corston gave 43 recommendations on how to change the way women in prison are treated.
Coles said: "The majority of women in prison have common life experiences: domestic violence, abuse, addiction, homelessness and/or mental ill health.
"These are the very women who should not be imprisoned in the first place; what they need are women-centred community services, not a prison sentence."
"Currents of Crime & Despair"
Andrew Neilson, director of campaigns at the Howard League for Penal Reform, called the recent rise in suicides "horrifying", and said too many of the women in Newcomen's bulletin had been in prison for non-violent offences, despite suffering from mental health problems.
"The government 's response must address the intolerable conditions for both men and women in prison, for 2016 saw more people taking their own lives behind bars than in any other year on record," he added.
"By taking bold but sensible steps to reduce the number of people in prison, we can save lives and prevent more people being swept away into deeper currents of crime and despair."
"The Safety of Those in our Custody is a Priority"
Responding to Newcomen's report, a government spokesperson said: "The safety of those in our custody is a priority and all prisons have procedures in place to support those at risk of committing self-harm or suicide.
"We have increased the support available to vulnerable offenders – especially during the first 24 hours in custody – and have invested more in mental health training for prison officers. More funding has been allocated to prison safety, and we have launched a suicide and self-harm reduction project to address the increase in self-inflicted deaths and self-harm in our prisons.
"We are also working closely with NHS England and Public Health England to improve mental health services for offenders at all points of the criminal justice system and to address these issues in our establishments."
References
http://www.prisonreformtrust.org.uk/ProjectsResearch/Women/History/Corstonreport
https://www.theguardian.com/society/2017/mar/28/prisons-watchdog-condemns-lack-of-action-on-rising-female-suicides
http://www.itv.com/news/tyne-tees/2017-03-28/prisons-must-take-action-over-jump-in-female-suicides-says-watchdog/
Please follow and like us: