A coroner has expressed "grave concerns" about the welfare of inmates at a prison where five men died in four months.
Ruling on the death of Daryl Hargrave, who hanged himself at HMP Winchester the day after another prisoner took his own life, assistant coroner Karen Harrold said more had to be done to provide inmates at the prison with the care they needed. The inquest found that neglect had contributed to the death of Mr Hargrave, who had a history of mental health problems. After an unannounced visit in 2014, inspectors branded the prison "insufficiently safe", with an ineffective approach to the prevention of bullying.
"All We Can Ask Is that Lessons Are Learned"
Daryl Hargrave was found hanged in his cell at HMP Winchester in July 2015, having been arrested six days before for his alleged involvement in a fight. An inquest into his death found that the prison's failure to provide him with treatment for psychosis and the decision not to place him under constant supervision both contributed to his death.
After the inquest, Mr Hargrave's mother Nicola said: "All we can ask is that lessons are learned and for the prison to get more resources and more training."
She said her son had struggled with addictions, mental health issues and self-harm from a young age.
Central and North West London NHS Foundation Trust, which manages healthcare at the prison, has apologised for its failings and "the distress this process has caused the family". The trust said improvements had been made, including teaching all clinical staff to use a defibrillator and directing every mental health referral to one point of contact.
Badly Let Down in Prison
Solicitors for Mr Hargrave's family said he had exhibited clear signs of psychosis in the days before he died, and had told prison staff that he had "demons in his blood, telling him to harm himself".
The day before he died, he cut himself and told a nurse he was ground down by voices in his head. The nurse said she had asked for him to be placed under constant observation. No observation cells were available, however, and he was moved to a healthcare cell, away from other inmates. One nurse told the inquest this was "the worst place to put someone who was suicidal, as it was out of sight, out of mind".
Clair Hilder, representing Mr Hargrave's family at the inquest, called the case "tragic", adding that a vulnerable young man with severe mental health issues had been badly let down.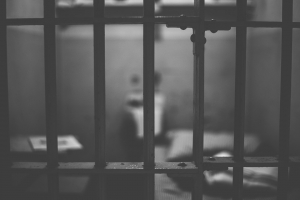 "Daryl's death was the second that week at HMP Winchester and the governor told the jury that in 2015, only 41% of staff were adequately trained in suicide and self-harm prevention," she said.
"While this has now increased to 61%, progress has been too slow as a result of resourcing issues and the governor has accepted that this is not good enough."
The Ministry of Justice acknowledged "significant failings" in Mr Hargrave's care, but insisted that the welfare of people in its custody was a "top priority". It said a number of measures to better support offenders had been implemented.
References:
http://www.bbc.co.uk/news/uk-england-hampshire-39527686
https://www.theguardian.com/uk-news/2017/apr/09/grave-concerns-about-future-deaths-at-winchester-prison-where-four-men-died#img-1
Please follow and like us: