Grayling Out, Gove In… What are the Implications for UK Prisons?
The first significant Cabinet reshuffle was announced only days after the election results. Chris Grayling has now been moved to leader of the Commons, and Michael Gove will be taking his place as Justice Secretary.
Gove's Track Record
The announcement is likely to have been met with disapproval by many people across the country, notably those in the teaching system. Gove's previous role as education secretary established him as a regular feature in tabloids across the country, and not for the right reasons. Indeed, he's often regarded as one of the country's least popular education secretaries, superseded perhaps only by David Blunkett.
Looking to the US?
Gove has been open in his admiration of certain aspects of the prison system in the US.
As the country with the world's highest rates of incarceration, the US doesn't initially seem like a good choice of country to seek inspiration from. However, Gove has particularly focused his interest in the current penal system in Texas, which has managed to cut rates of imprisonment by 12% and has also managed to reduce crime.
Interestingly, despite the fact that it's a prison system run under a similarly conservative government, Texas adopted a rather more liberal stance; looking into the underlying causes of crime; addiction, poor education and impoverished backgrounds. This approach has been particularly successful in relation to young offenders; and youth crime has dropped by a third since 2007.
Gove, unlike his predecessor Grayling, seems interested to explore this more liberal approach; which may come as a surprise to those who have previously derided him.
Dubious Stances…
Whilst a more liberal approach to the justice system may prove to be as successful in the UK as it has been in Texas, some of Gove's other policies are of concern. His move to scrap the Human Rights act and replace it with a British bill of rights has already raised many questions, and his outspoken support of reintroducing the death penalty is nothing short of alarming.
Indeed, he openly expresses the opinion that the abolishment of the death penalty has 'led to a corruption of our criminal justice system, the erosion of all our freedoms and has made punishment of the innocent more likely'. He goes on to comment: 'Were I ever alone in the dock I would not want to be arraigned before our flawed tribunals, knowing my freedom could be forfeit as a result of political pressures. I would prefer a fair trial, under the shadow of the noose.'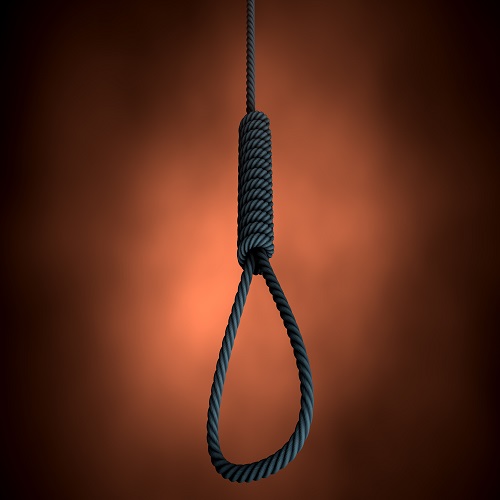 To the Right, or to the Left?
In the light of this, it is difficult to predict exactly what stance Gove will adopt as Justice Secretary. Whilst there is a strong element of liberalism in his desire to address the root causes of crime, other comments are far more in-line with traditional Tory concepts, and indeed, some seem to be even more extreme-right than that.
Whilst it's possible that his efforts to address the causes of crime may be successful, his opinion on these other matters seems to contradict this liberal standpoint. Indeed, it is difficult to envisage precisely how the two belief-systems will work together; with broad-minded, sympathetic attitudes on the one hand, and absolutist, uncompromising lack of mercy on the other.
Helping to Support Prisoners
Whilst it's likely that many will be celebrating the departure of Chris 'The Jackal' Grayling, it may be too soon to take joy at the prospect of Michael Gove just yet. We suspect only time will tell whether this outspoken politician manages to deliver, and we hope that his track-record as Education Secretary is not an indication of what to expect for UK prisons.
Lack of support and rehabilitation is at the heart of the problem; with many inmates feeling isolated from their friends and family whilst in prison. Prison Phone seeks to address this problem, providing a low-cost way for inmates to stay in contact with their loved ones, without resorting to using illegal mobile phones.
* http://www.politics.co.uk/blogs/2015/05/10/finally-grayling-is-gone-but-can-we-trust-his-successor
* http://www.theguardian.com/commentisfree/2015/may/20/could-michael-gove-soon-become-liberal-hero-reforming-prisons
* http://www.theguardian.com/commentisfree/2015/may/11/human-rights-reform-michael-gove-justice-secretary
* http://www.telegraph.co.uk/news/politics/conservative/11595776/Michael-Gove-new-Justice-Secretary-wanted-to-bring-back-hanging.html
Please follow and like us: