HMP Exeter: Prison Inmate Denied Psychiatric Care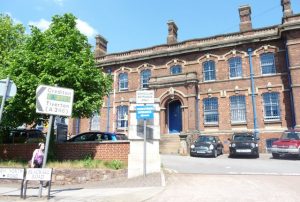 An inmate at Exeter Prison was denied suitable psychiatric care for nine months, due to the fact that there were no beds available in the south-west.
Jack Davey, aged 21, had been left on remand at HMP Exeter since October 2015, simply because overcrowded mental health facilities meant there was no room to accommodate his needs.
Lack of Funding?
Davey had been incarcerated due to an incident at an Exeter guest house, where he'd been found in possession of a knife. Although psychiatric reports determined that he needed mental health care, he was placed on remand for an indefinite period of time, until a bed could be found.
His lawyer, Ian Lawrie, commented that the wait was 'extraordinary'. He also suggested in court that the delay was due to government cuts – which led to the neglect of a high-needs inmate. Thankfully, the situation has now been addressed, and Davey has been transferred to Langdon Hospital in Devon.
Exeter Prison: Mental Health in UK Prisons
Regrettably, mental health is something that's often neglected in prisons – and not just at HMP Exeter. According to the Prison Reform Trust, 10% of men and 30% of women have had a previous psychiatric admission before entering prison. The rate among the general public is just 4%.
A survey carried out by the Ministry of Justice found that close to half of all female inmates and a quarter of all male inmates were suffering from depression and anxiety. By comparison, the percentage of the UK population with depression is just 16%.
The Impact of Untreated Mental Health Conditions
Failing to address mental health issues in prisons can have disastrous results. The Prison Reform Trust found that 46% of female inmates had attempted suicide at some point in their lives – which was twice the rate of male inmates. The national average is 6%.
Without proper treatment, inmates with mental health problems are in a vulnerable position. In January 2016, The Howard League for Penal Reform expressed their concern for rising levels of suicide behind bars, and commented: "No one should be so desperate whilst they are in the care of the state that they take their own life. The numbers hide the true extent of the misery for prisoners and families – and for staff, who have been given the impossible task of keeping people safe in overcrowded prisons starved of resources."
Plans for the Future?
A 2012 COCOA (Care for Offenders: Continuity of Access) study found that support for inmates with mental health problems was substantially less than support provided for prisoners with addictions. However, the government seem to be taking action to address the problem.
In 2014, the government considered plans to incorporate mental health units inside prisons, rather than moving inmates to secure mental hospitals. The proposed changes would provide not only more treatment for mentally ill inmates, but give more options in terms of sentencing.
Harry Fletcher, former assistant general secretary of Napo (the probation union) expressed his concerns about the proposal. He commented: "Plans to open mental health units in prisons will be very controversial. You can only treat someone compulsorily in a hospital, so it will need a change in the law. The units will also be difficult to manage because of the volatile nature of this group of prisoners."
Support for Inmates
It is important to address lack of treatment for inmates such as Jack Davey at Exeter Prison – and to tackle escalating rates of suicide and self-harm. Prison Phone aims to keep families connected with inmates – which provides another form of support for those who are vulnerable in prison.
References:
http://www.bbc.co.uk/news/uk-england-devon-36713645
http://www.prisonreformtrust.org.uk/ProjectsResearch/Mentalhealth
https://medicine.exeter.ac.uk/news/2012/title_292029_en.html
http://www.itv.com/news/granada/2016-01-29/prison-suicides-rates-at-an-alarming-level/
http://www.telegraph.co.uk/news/uknews/crime/11187062/Mental-health-units-to-be-set-up-inside-prisons.html
Please follow and like us: