HMP Littlehey and Other UK Prisons: Unable to Cope with Elderly Inmates?
In her recent blog post, Frances Crook, chief executive for the Howard League for Penal Reform, discusses a phone call they received from the partner of an elderly inmate at HMP Littlehey; a category C training prison.
(To view Frances Crook's post click here)
The woman informed the Howard League that there weren't enough staff manning the prison, due to an unusually large number of inmates being in the prison hospital at the time. This type of problem is not uncommon, particularly in training prisons, where many inmates are serving longer sentences and are elderly, thus requiring more medical attention.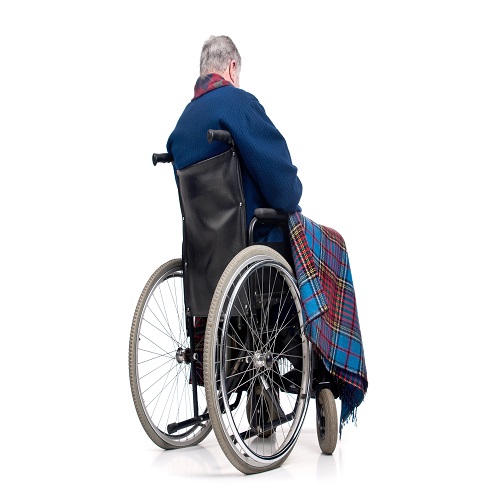 The Situation at HMP Littlehey
Due to staff shortages, the regime in HMP Littlehey is now highly restrictive for inmates. They are locked in their cells from 5:15pm to 1:15pm the following day. They're allowed to have lunch until 2pm, then attend workshops until 4:45pm. After this, they then have only 45 minutes to take a shower, make phone calls, have dinner or exercise, before being sent back to their cells. At the weekend, the prison goes into almost complete lock-down.
An independent report on Littlehey Prison last week highlighted the fact that a large proportion of inmates were elderly, and that the current levels of staff were not adequate to address the needs of an aging population, particularly in terms of health and social care.
Additionally, the lack of staff meant that only 50 inmates in total (out of 1,206) were receiving intervention to help address their prime offence, which in this instance is sexual. Without this intervention, chances of meaningful rehabilitation are once again reduced, which has a knock-on effect on the prison system as a whole.
Previous Issues at HMP Littlehey
This isn't the first time that Littlehey Prison has come under scrutiny for its inability to meet the basic needs of its aging inmates. The Hunts Post outlines at time when a disabled elderly prisoner was unable to have a shower or bath for over a year, due to the fact that no-one was able to help him.
An independent monitoring board commented: "All they needed to do for him to use the bath was to get a bath-board and a rubber mat. It would have cost about £15 to solve the problem. There's a frustration that things like this have not happened."
A National Issue
The UK is an aging population, and inside prisons, the situation is no different. The fastest growing age group is those over the age of 60, and in June 2014, there were over 11,000 inmates that were over 50.
With old age comes an increased need for certain levels of care, particularly if the inmate in question has a disability or is starting to suffer with dementia, one of the most common mental health conditions in the over 60s. Often, these needs are not being met, particularly when the prison is overcrowded and under-funded.
An elderly inmate reported to the Prison Reform Trust that they couldn't get their wheelchair through their cell-door, and another was embarrassed by bladder trouble, which meant he couldn't get to the toilet quick enough. He said that "some of the younger men and officers are teasing me about the way I smell and the stench in my cell."
Additionally, a recent Prison Reform Trust report found out that, based on a survey of staff, 93% of respondents didn't mention any social services involvement in their prison.
Supporting Elderly Inmates
It's evident that much needs to be done to address the specific needs of the aging population at HMP Littlehey and all UK prisons. The Care Act, which was introduced last year, goes some way to resolve the problem, but there's still a lot of work to be done.
We believe that all prisoners, regardless of age, should have access to support when they need it. Phone calls, particularly for aging inmates, are an important part of the rehabilitation process, and enable them to stay in touch with family, and the world outside the prison walls. To find out more about our tariffs for prisoners and their loved ones, simply click here.
References:
* http://www.howardleague.org/francescrookblog/littlehey-2/?
* http://www.huntspost.co.uk/hunts-life/littlehey_prison_problems_in_spotlight_1_417372
* http://www.theguardian.com/society/2014/nov/05/care-act-mean-older-people-prison
* http://www.alzheimers.org.uk/statistics
Please follow and like us: