HMP Leeds Inmates to Take Outside Jobs After Construction Training
Well-behaved HMP Leeds prisoners are to be offered construction training and allowed to take outside jobs.
The Ministry of Justice (MoJ) has opened  £250,000 academy in the jail to train prisoners on carpentry, bricklaying and joinery. The academy will help 170 prisoners prepare to work on construction sites and then be released for a day to take on a job. The MoJ says schemes like this significantly reduce re-offending rates, as prisoners can get jobs when they are released.
The MoJ is keen for prisoners to work and train with employers and has also relaxed the Release on Temporary License (ROTL) rules for prisoners to help them achieve this. This had been severely curtailed under Chris grayling's time as Prisons Minister when an offender on day release murdered a man outside of prison.
The construction training at HMP is part of a broader scheme to help prisoners get jobs when they are released. Over 230 businesses, including Pret-A-Manger and Greene King, have signed up to the MoJ's employ placement scheme.
The MoJ says only prisoners who have been rigorously vetted will be allowed on the day release scheme.
Reoffending costs Britain £15 billion a year, and it is hoped the scheme will reduce this cost. In 2018, 700 inmates were released to work outside; t is expected that the number will rise this year.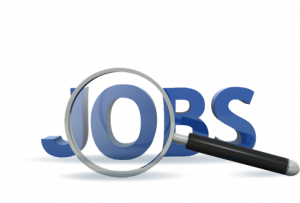 Pret-a-Manger to Offer Prisoners Day Release Jobs
As part of the Ministry of Justice's scheme to help inmates back into work and reduce re-offending, Pret-a Manger has joined the government scheme and is hiring prisoners to serve sandwiches in its shops.
The Scheme
Only inmates who are assessed to be of very low risk, can work with the public are allowed on the scheme. The prisoners are paid minimum wage but may also have the chance to be taken on full time once released.
This is all enabled because of the relaxation and expansion on the Release on Temporary ROTL) License rules announced by the MoJ on the 28th May. This was previously only available to prisoners in the last 12 months of their sentence. Now if a prisoner is deemed suitable, he or she can be put forward for the scheme.
Figures from the Ministry of Justice show that the scheme does work. Prisoners who learn a trade and can experience working before their release are much less likely to re-offend. The figures say if an offender is in employment, they are 9% less likely to commit another crime.
MoJ research also shows that employers who take on an ex-offender have found it makes a positive difference to their business. Two-thirds of businesses would recommend the scheme to others. According to the MoJ over 500 businesses have now registered to work with prisons, including Halfords, Virgin Group, Bernard Matthews, Greggs and Timpsons.
Secretary of State David Gauke said, "I believe passionately that through work, people can turn their backs on crime and start a new chapter in their lives.
I want more employers to look past an offender's conviction to their future potential,"
Scottish Chief Inspector of Prisons, Wendy Sinclair-Gieben has called for young inmates in Scottish prisons to have access to in-cell phones. She claims this is a way for those at risk to be provided with support.
The young people would be able to make calls to a few select numbers, such as family members and a few friends. Being able to call people in times of need has been shown to reduce violence and self-harm in prisons.
A report released last week on the mental health provision at Polmont Young Offenders' Institution identified systematic failings for those at risk. The report came after two suicide at the YOI, William Lindsay, 16 and Katie Allen, 21.
Ms Sinclair-Gieben said "If you are distressed at night, currently you can ring a bell and somebody will come and give you a phone to ring Samaritans. That requires a level of self-help-seeking behaviour, whereas, in fact, if you can just phone a helpline, phone your family from your room without having to stigmatize yourself, I think that would be a huge benefit. It's a quick win."
Scotland has a significantly higher suicide rate than England and Wales. The suicides usually happen within the first three months of detention.
Christopher Rogers was spared jail despite his terrifying campaign of coercive and controlling behaviour towards his former partner.
Rogers, 39, of Lawnside, Nailsworth was given a suspended sentence after the court heard how he head-butted and dragged his ex-partner along the ground by her hair in front of her small children, assaulted her, threatened to kill family pets and destroyed her mobile phone.
Judge Brown at Gloucester Crown Court said, "You humiliated this woman privately and in public places, you bombarded her, her relatives and friends with numerous abusive text messages." He went on to say,  "on occasion up to 60 a day – and called at the Stroud cafe where she worked, accused the chef of sexual activity with her, contacted her boss to tell him that she had been drinking at work, resulting in her losing her job."
"There is no place in a civilized society for your violent and abusive and controlling attitude towards women."
Rogers got a 17 month suspended sentence, he was ordered to do 100 hours community work and pay £200 prosecution costs. He was also ordered not to contact the victim for three years.
Rogers had previous convictions for coercive and controlling behaviour, but the judge still thought it was possible to work with him to avoid his being sent to jail.
Prison officers threaten to withdraw labour over surging violence and call for the use of pepper spray
Prison officers in Britain's jails are once again threatening to walk out of the rising levels of violence in the prisons. The officers feel they should be equipped with pepper spray to deal with the assaults in prisons and are protesting the government's inaction on the matter.
On Wednesday, the Prison Officers Association will ballot its 35,000 members on "lawful" action. This will include walkouts and work to rule.
The Ministry of Justice trialed PAVA spray at four prisons last year and promised to extend its use to all 122 prisons. The POA says it has gone back on this promise. The trial was successful in the four jails, and Rory Stewart, Prisons' Minister at the time allocated £2 million for it to be rolled out across the prison system.
Prison officers face dangerous abuse every day, and it is increasing year on year. The POA feels the officers need the PAVA spray to protect them from injury or worse.
However, the Equality and Human Rights Commission (EHRC) is funding a prisoner's legal case this summer to block plans to roll out PAVA to all jails because it could breach inmates' human rights.
A Prison Service spokesperson said: "We're currently rolling out PAVA and have invested an extra £70 million in security and decency to allow prison officers to do their job more safely. Staff need appropriate training to use PAVA, and we've always said that the planned rollout will take place over 18 to 24 months".
Please follow and like us: