Inmates are filming brutal 'fight clubs' following a surge in the flow of illegal phones into prisons, according to a new report. More than 20,000 phones and sim cards were discovered in jails last year – more than double the number reported two years earlier. The greater availability of camera phones has been linked to the craze of inmates filming brawls in front of crowds of spectators. The Government says urgent action is being taken, but critics say more needs to be done to stop the "astounding number of mobile phones washing through our prison system".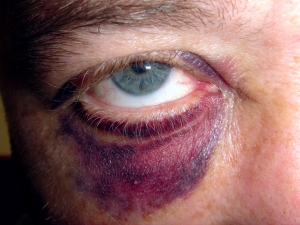 'Endangering Safety of Prison Staff & Public'
A report by the Birmingham Mail features disturbing video footage of organised fights in Midlands jails. The videos were recorded illegally and posted on social media by prisoners. In one of the clips, two men participate in a brawl at HMP Hewell, Redditch, with one gripping the other in a choke-hold before punching him in the back of the neck and biting his shoulder, drawing blood. In another, one inmate at HMP Featherstone in Wolverhampton knocks out another in an illegal boxing match, while others cheer him on.
The Prison Officers' Association has warned that mobile phones in prisons are endangering public safety.
"We have seen escapes being planned with the use of mobile phones and we have seen the use of drones to drop mobile phones, drugs and other items into prisons," said spokesman Glyn Travis.
"They are a means to access the outside world to breach the perimeters of prisons and thereby endanger the health and safety of staff in prisons and more importantly the public."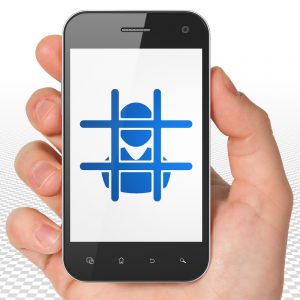 'Astounding Number of Mobile Phones'
The illegal use of mobile phones in prisons has been linked to organised crime, and present a serious threat to security. The government recently announced new measures to crack down on their use, including giving the prison service the power to block signals to and from phones. But former Labour justice minister David Hanson, who uncovered the latest figures with a parliamentary question, said tougher action was needed, claiming "an astounding number of mobile phones are now washing through our prison system".
He said: "Each one of these phones and sim cards enables criminals to gain access to the outside world, empowering them to undertake further criminal activity, such as intimidation of juries, operating drugs smuggling into their prison or ordering violent attacks on people."
Responding to Hanson, Prison Minister Sam Gyimah said "urgent and decisive action" was being taken to stop the flow of phones into prisons.
"Under measures introduced in late 2016, we can now apply for Telecommunications Restriction Orders at court to block specific mobile phones being used in prison," he added.
"In addition, we have announced new measures in the Prison and Courts Bill that will allow the Secretary of State to authorise mobile network operators to block illicit mobile phone signals across entire prison sites."
Want to be kept up to date with more posts like this?
References: http://www.telegraph.co.uk/news/2017/03/02/least-20000-mobile-phones-sim-cards-discovered-prisons-last/
 http://www.birminghammail.co.uk/news/midlands-news/revealed-rise-brutal-prison-fight-12958363
 http://www.mirror.co.uk/news/uk-news/brutal-prison-fight-clubs-rise-10333327
Please follow and like us: