Smoking in prisons is expected to have been banned by the end of this summer. The move will bring prisons in line with the nationwide ban on smoking in workplaces and affect the 80% of inmates and staff who smoke. The government says the ban will protect the health of everyone working or serving time in the prison system. But according to some experts, the policy could cause an increase in violence and drugs, as prisoners struggle to cope without nicotine.
Prisoners Warned to Start Preparing for Ban
Inmates in high-security and long-term prisons have been advised to prepare for the ban, which is expected to come into effect on August 31. Addicted prisoners will have the opportunity to take a course to help them to quit, and apply for nicotine patches, according to a memo leaked to the Daily Telegraph.
The memo, which was given to inmates at HMP Frankland, in Durham, said: "We have now received confirmation that all long-term and high-security establishments will become completely smoke-free by 31 August.
"We will continue to support prisoners who currently smoke by increasing the number of staff who can deliver 'stop smoking' services through the establishment. I encourage you to start your preparation now and apply for 'stop smoking' services."
A pilot scheme launched in Wales last year saw smoking banned in 21 prisons. A report on HMP Cardiff described a sudden rise in violence and vandalism – which was partly attributed to the effects of the ban on inmates.
As the prison system prepares to introduce the ban to high-security jails, where some of the UK's most dangerous criminals are incarcerated, criminal justice experts are predicting unrest and a rise in the use of illegal drugs, as inmates struggle to cope without cigarettes.
'Epidemic of Suicide, Self-Harm & Violence'
According to prison affairs academic and former inmate Alex Cavendish, the policy is a distraction from the real problems facing the prison system.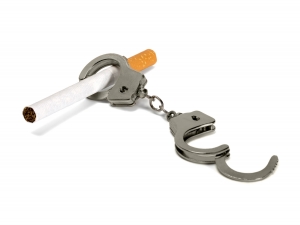 "The bigger issue at the moment is that we have a mental health crisis, fuelled by under-staffing and overcrowding, as well as the fact that prisons are already awash with drugs and mobile phones, as every report from HP Inspectorate confirms," he said.
"You've already got an epidemic of suicide, self-harm and violence both against staff and other inmates.
"The experience of the pilot projects of the smoking ban that they've run from last year shows that there are very serious concerns. It seems that this is being rolled out primarily as a means of avoiding potential compensation claims from staff and non-smoking inmates, rather than actually looking at the evidence of the problems that are well-documented.
"If you look at all the reports from prisons where it has been rolled out, they are all pointing to very serious problems, including a massive rise in prisoners turning to other substances, whether they are illegal drugs or the brewing of hooch or smuggling of tobacco at vastly inflated prices."
'Drug-Taking, Random Violence & Self-Injury'
According to the Prison Officers' Association, the smoking ban is long-overdue.
"Inmates are given plenty of warning about the ban and are given help through nicotine replacement, e-cigarettes and cessation classes," said a spokesperson.
"We are aware that the ban could lead to increased tension among some prisoners, particularly those in high security establishments, but we have learned a lot from the pilot scheme and what we have seen so far suggests that prisoners will take this on board without too much complaint.
The Howard League for Penal Reform agrees that prisons should be smoke-free but claims there needs to be more support to help inmates to give up.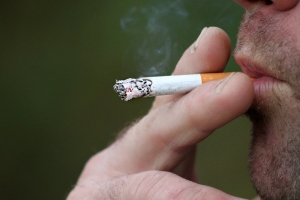 The charity's chief executive Frances Crook said: "It is difficult to argue that anyone should continue smoking as we all know that it kills, and kills painfully and prematurely. However, smoking tobacco is a highly addictive habit that is incredibly difficult to kick and people need a great deal of help to stop and stay stopped.
"I have visited smoke-free prisons and staff have not reported additional unrest – although this may be because prisons are in such a mess that it is difficult to tell what is the cause of the seething resentment that exhibits in drug-taking, random violence and self-injury."
References:
http://www.independent.co.uk/news/uk/home-news/prison-smoking-ban-rise-drug-use-violence-british-jails-cigarettes-tobacco-experts-warn-alex-a7723946.html
http://www.mirror.co.uk/news/uk-news/prison-smoking-ban-will-send-10375393
http://www.telegraph.co.uk/news/2017/05/05/high-security-prisons-alert-telling-inmates-must-give-smoking/
Please follow and like us: