A Labour peer's alleged comment that inmates should be allowed mobile phones in jail has sparked outrage. Shadow Attorney General Shami Chakrabarti reportedly questioned the need to prevent prisoners from using phones at a private meeting of Labour leaders. Party members and experts have reacted angrily, with the Prisoner Governors Association stressing the need to discourage inmates from using illegally acquired phones, which are regularly used to smuggle in drugs and weapons.
Prison Governors' Association Stresses Dangers of Mobile Phones in Prisons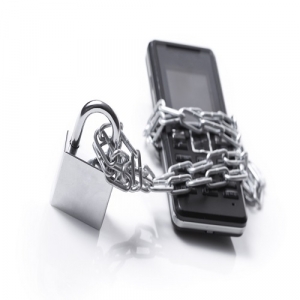 At a Labour meeting at which the Government's plans to put more resources into preventing illegal phones in prisons was discussed, Baroness Chakrabarti reportedly said: "This might sound naïve, but I'm not sure we should be doing this.
"We need to consider the rights of prisoners."
But Prison Governors' Association national officer John Attard criticised the alleged comment.
"We need to crack down on mobile phones in prisons, not encourage them," he said.
"They allow prisoners to potentially continue criminal activity by intimidating witnesses or arranging drugs deliveries."
A senior Labour insider said people at the meeting "couldn't believe" how out of touch the comment had been.
Baroness Chakrabarti denied making the remark, adding: "Mobile phones are not just a problem in prison, they are clearly a problem in malicious hands in the Palace of Westminster as well."
Firearms, Escape and Murder
The 2010 Crime and Security Act made possession of a phone in prison a criminal offence, punishable by two years in jail or an unlimited fine. But phones in prisons remain a serious problem. Thousands are confiscated every year, while many more are smuggled in, undetected. Phones are a valuable resource in prison, costing as much as £1,000 to borrow.
After seizing 7,451 phones and Sim cards from inmates in 2013, the National Offender Management Service (NOMS) said prisoners had used mobiles to commission murder, plan escapes, import automatic firearms and arrange drug imports.
According to the Prison Officers' Association, the most effective way of cracking down on phones in prisons would be with technology, such as jammers and grabbers, which block signals or redirect them away from their intended destination.
NOMS has claimed that the cost of such measures would be "disproportionate", at £300 million to install and £800,000 per year to maintain. But putting a cost on a technology-led clampdown is "extremely difficult", according to Steve Rogers, of electronic counter measures company Digital RF.
"How do you value this – that's the question, isn't it?" he said.
"When you work out that value, then you can say whether it's affordable or not."
New Measures to Fight Mobile Phones in Prisons
Last year, the Government awarded a £60,000 contract to investigate how to stop phones being smuggled into prisons, how to identify those who organise the importing of phones and how to block phones which prison staff can't find.
Plans to pilot blocking technology at HMPs Glenochil and HMP Shotts were announced by the Scottish Government in 2015. NOMS has ruled out such "prohibitively expensive solutions", however – despite a change in the law in 2012 permitting their use in jails.
The Serious Crime Act recently introduced the possibility of regulations giving the Government the authority to force mobile phone operators to disconnect Sim cards and phones in prison, but the regulations have not yet been enacted. They will be "introduced in due course", according to the Prison Service.
References:
http://www.bbc.co.uk/news/uk-england-tyne-35411297
http://www.dailymail.co.uk/news/article-4260226/Let-prisoners-mobiles-says-key-Corbyn-ally.html
Please follow and like us: