Manchester Prison: Riots, Drug Seizures & Attacks on Inmates & Staff
HM Prison Manchester – often called 'Strangeways' – is a high-security men's jail operated by the Prison Service. It is a local prison holding inmates remanded into custody from neighbouring courts and category A offenders. There are nine wings in two blocks, with a total capacity of 1,269. The prison was rebuilt in the nineties following a series of riots, and a report in 2017 described it as vermin-infested and reminiscent of Dickensian England.
Manchester Prison History
Strangeways Prison opened in 1868 to replace the New Bailey Prison in Salford. It was built on the site of Strangeways Park and Gardens, after which it was named. The prison was designed by Alfred Waterhouse with an imposing design including a prominent ventilation tower. It cost £170,000 to build and had a capacity of 1,000. Its walls are said to be 16ft thick and impenetrable from inside or out.
Strangeways Riots of 1990
In April 1990, 147 staff and 47 prisoners were injured during a series of riots at Strangeways Prison. One inmate and one prison officer died and much of the prison was damaged or destroyed. The riots were followed by the Woolf Inquiry and the jail was rebuilt and renamed HM Prison Manchester at a cost of £80 million.
Terrorist Reportedly Attacked at Manchester Prison
In July 2018, it was reported that a terrorist was slashed by another inmate at Manchester Prison. When the incident took place, Husnain Rashid had just begun a sentence after admitting to a series of terror offences including encouraging attacks on the Trafford Centre and Prince George. A spokesman for the Prison Service said he was taken to hospital and an investigation was launched.
Inmate Given Three-and-a-Half-Year Sentence for Throwing Faeces at Officer
An inmate at Manchester Prison who threw faeces and urine at an officer failed in his attempt to get his sentence cut. Neil McRoy was given a three-and-a-half-year sentence for the "disgusting and filthy" attack in January 2018. The sentence was added to the 10 years he was already serving for robbery and weapon possession. McRoy's solicitor argued that the sentence was excessive, but the judge refused to reduce it, saying he was guilty of a "persistent course of dangerous conduct" and the attack was "the sort of incident which could have triggered a much wider incident".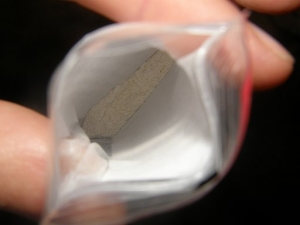 Drugs Seized 153 Times in One Year at Manchester Prison
Officers seized drugs from cells at Manchester Prison 153 times during 2017/18, according to figures released by the Prison and Probation Service – a 13 per cent fall from the previous year. Officers also seized 168 mobile phones and 83 SIM cards – down from 180 and 120 in the year before. A spokesman for the Prison Service said: "These statistics show that we are successfully stopping contraband from entering the prison estate. Better intelligence and improved security measures are allowing us to catch more illicit items than ever before."
Manchester Prison Contact Details
The address is 1 Southall Street, Manchester, M60 9AH. The phone number is 0161 817 5600. The governor is Rob Young.


Please follow and like us: