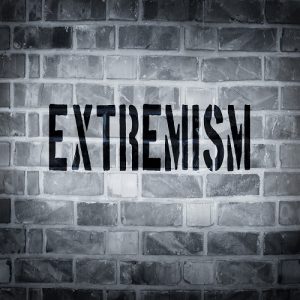 This month, the government revealed plans to tackle the growing issue of radicalisation behind bars. The country's most dangerous Islamist extremists will now be imprisoned in a 'prison within a prison', in a bid to isolate them from other inmates and to prevent further recruitment to ISIS and other terrorist organisations.
The announcement came only a few days after one of the UK's most notorious extremists, Anjem Choudary, was convicted and sentenced to 10 years in prison.
Here's more details about the proposed plans.
Isolated Units – Targeted Approach
At present, the plan is to build up to eight units in high security prisons, each holding 50 inmates. The new units will be separate from the main prison building; with the view to keeping extremist inmates away from other, more vulnerable prisoners.
Liz Truss, the new Justice Secretary, also announced that the prisoners would receive specialist, targeted treatment, in an attempt to address their views and assist their rehabilitation.
She emphasised the importance of the move, claiming that Islamist extremism 'poses an existential threat' to society; and that it was vital to tackle the 'spread of this poisonous ideology' within the UK prison system.
"Preventing the most dangerous extremists from radicalising other prisoners," she added, "is essential to the safe running of our prisons, and fundamental to public protection."
Is the Move Necessary?
The threat of radicalisation in prisons is certainly nothing new. In 2015, Chris Phillips, former head of the National Counter Terrorism Security Office, warned that staff shortages could lead to a growing problem with extremism in prison.
He commented: "We have less officers generally in prisons than ever before… / so what we have is a growing haystack of extremists, where we still have to find the single needle that's going to go off and do something really nasty."
At the time, his observations were largely dismissed by the government, though Theresa May (then Home Secretary) did suggest the inclusion of 'extremism officer' roles in prisons, in a bid to address the problem.
Additionally, in the previous year, Nick Hardwick (then chief inspector of prisons) found that some inmates at HMP Whitemoor, who had been convicted on terrorist charges, were trying to influence others.
Will it Work?
The UK isn't the first to adopt this approach. France has already put plans in place to build 'prisons within prisons' to counteract its growing problem with terrorism. In the past, The Maze prison in Northern Ireland also used similar measures to separate republicans and loyalists.
By adopting this approach, incidences of radicalisation behind bars should (in theory) be reduced. However, Liz Truss admitted that the extremist inmates won't be isolated from one another – which raises concerns about the nature of their interaction during their imprisonment. Measures will apparently be taken to minimise their ability to plot together, but the suggestion is that it cannot be guaranteed.
Only time will tell whether the measures go far enough to address this growing problem.
References:
http://www.telegraph.co.uk/news/2016/08/21/britains-most-dangerous-extremists-to-be-locked-up-in-prisons-wi/
http://www.bbc.co.uk/news/uk-32194671
Please follow and like us: