The Prison Governors Association president ended her recent speech with the words, "Winston Churchill once said, 'You measure the degree of civilisation of a society by how it treats its weakest members.' If that measure was a key performance target today, we would be failing it miserably."
Andrea Albutt's speech, at the association's annual conference, was highly critical of the way our prisons are run. She called on ministers to "be brave", not worry about votes and take urgent action to reduce the prison population.
"Worst We Have Ever Seen"
Ms Albutt said violence, suicide and self-harm figures were "the worst we have ever seen" and called those leading the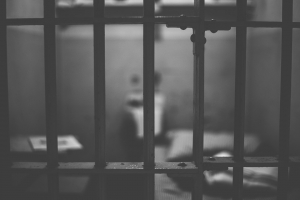 government's drive to reform jails "generalist civil servants with little or no understanding of the very complex nature of prisons and their inhabitants".
So far, the government has resisted calls to take direct action to reduce the prison population and have instead focused on reducing reoffending and boosting confidence in non-custodial punishments. The number of people in prison has almost doubled since the early '90s and currently stands at 85,375 – just 1,124 below official capacity.
Ms Albutt expressed doubts over the government's pledge to provide 10,000 new prison places by 2020, describing the target as a "distant dream", and said prisons were unable to deliver an effective rehabilitative regime, due to staffing issues. She said drugs "remain a constant threat to stability, reducing already depleted and sometimes critical staffing levels further as prisoners are taken to A&E suffering from the effects".
"Insanitary, Unhygienic and Degrading Conditions"
Ms Albutt's speech follows the release of a report from the prisons watchdog which says the health of many prisoners is at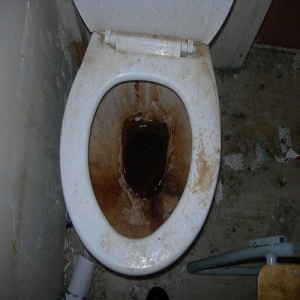 risk due to unhygienic and degrading conditions. The report found that 31% of prisoners say they are kept in their cells for at least 22 hours a day, and are often required to eat in shared cells, next to unscreened toilets. Just 51 per cent of prisoners aged 18 to 21 can shower every day, and inmates can only get cleaning products on a weekly basis in roughly half of jails. HM Chief Inspector of Prisons Mr Clarke said the "insanitary, unhygienic and degrading conditions" inmates are forced to endure threatens their health and drives some to take drugs.
He said: "The aspirations of the prison reform programme will not be met if prisoners are confined in conditions that embitter and demoralise, leaving them unable to access rehabilitative activities and, all too often, turning to illicit drugs to break the boredom born of long periods locked in their cells."
Reacting to Mr Clarke's report, a spokesman for the Ministry of Justice said: "We are investing £1.3bn to modernise the prison estate, closing older prisons that are not fit for purpose and creating in their place high-quality, modern establishments.
"This will help deliver prisons that are more safe and secure, so our staff can work more closely with offenders to change their lives and turn their back on crime for good.
"Our work in this area is supported by a drive to recruit an extra 2,500 prison officers, who will boost the front line and help turn our prisons into places of reform."
References
http://www.bbc.co.uk/news/uk-41561659
http://www.independent.co.uk/news/uk/home-news/uk-prison-population-conditions-government-urged-reduce-a7991351.html
Please follow and like us: