Nick Hardwick Stands Down and Says: Prisons Have 'Got Worse'
Nick Hardwick, chief inspector of prisons, has finally stood down from his position. In a revealing interview, he stated: "the reality is things have got worse, and I think they would have been even worse, were it not for us."
In recent years, Hardwick has been responsible for carrying out a number of inspections on UK prisons, with recent notable examples being HMP Pentonville and HMP Lowdham Grange. Both these establishments, not to mention several more, received damning criticism for poor conditions and high levels of violence.
Hardwick concluded: "You shouldn't do this job for too long because you get used to things you shouldn't get used to."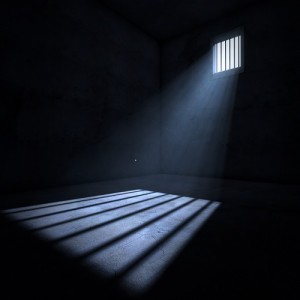 Worsening Situation
News that the UK prison system is in a state of deterioration is nothing new. In July 2014, Nick Hardwick spoke to the BBC, identifying a 'deep and worrying malaise' in the prison system. He also stated that 'inspection findings have dropped' and that living standards in prisons were getting progressively worse.
Hardwick, like many other people, has speculated that government cuts are at the heart of the problem. In 2014, the numbers of prison staff dropped significantly – from 27,000 to just 19,000. This is a cut of around 30%, yet there was no similar cut in the prison population; leaving remaining members of staff struggling to cope with the extra workload.
Rates of Suicide
Of particular concern are the rising rates of self-harm and suicide. In 2004, numbers of inmate suicides hit an all-time high of 96. Thankfully, numbers then dropped significantly. However, figures show that in recent years, suicides are on the increase once more. In 2014, the figure was back up to 84, and the Howard League for Penal Reform suspects the number will rise further.
They comment that: "Hard-pressed prison staff have to save lives by cutting people down almost every day, and without this, the death toll would be even higher. It is evident that people are dying as a direct result of the cuts to the number of staff, particularly more experienced staff, in every prison."
Shockingly, Professor Louis Appleby, a suicide prevention expert, who was called in to do a Ministry of Justice presentation in 2015, pulled out – claiming that the government had forbidden him to make any link between suicide rates and declining staff numbers. Sadiq Khan, then shadow justice secretary, said: "If these reports are true, this is censorship – plain and simple."
Rehabilitation – 'The Central Point'
In an interview in August 2014, Hardwick emphasised the desperate need for improvement in terms of rehabilitation in prisons.
He stated: "You need to make rehabilitation the central point of prisons. It's good for the prisoners, it's good for the economy and good for the communities in which they are going back." However, he recognised that the growing prison population, combined with the strain on resources, was making rehabilitation even more difficult to achieve. Regrettably, it seems that not much has changed since then. Rehabilitation hasn't improved significantly – in fact, according to some of Hardwick's more recent reports, the situation has worsened. Staff numbers continue to dwindle, and rates of reoffending remain high.
Justice Secretary Michael Gove has appointed Peter Clarke, a former Metropolitan Police Assistant Commissioner, to take Nick Hardwick's place. With expertise in addressing aggressive religious extremist behaviour, Gove states that he's hopeful the new chief inspector of prisons will tackle the issue of Islamic radicalisation behind bars. However, this still doesn't address the other key issues that Hardwick has been highlighting for years. Only time will tell how his predecessor will perform.
Prison Phone Tariffs
If a member of your family is in prison and you want to stay in touch without spending a fortune, view our prison phone tariffs today – which make calling mobile phones from prison far cheaper.
References:
http://www.dailymail.co.uk/news/article-3423991/Prisons-got-worse-watch-admits-chief-inspector-says-s-desensitised-
http://www.howardleague.org/suicide-in-prison/
http://www.theguardian.com/society/2015/feb/23/suicide-prevention-expert-moj-prison-staffing-cuts
http://www.independent.co.uk/news/uk/politics/chief-prisons-inspector-nick-hardwick-interview-you-need-to-make-rehabilitation-the-central-point-9662761.html
Please follow and like us: