England and Wales now have the highest imprisonment rate in western Europe. As the prison population has grown, so has the number of violent incidents behind bars, prompting calls for better security to protect inmates and staff.
But on the other side of the North Sea, in the Netherlands, it's a very story. Crime rates and the prison population have fallen so much that jails are closing. Innovative approaches to reform are being trialled, too, including giving prisoners the keys to their own cells. This particular measure is far from uncontroversial, but in the absence of any sign that overcrowding and violence in the UK's prisons is on the decline, the government must surely take a close look at what European countries with less crime and fewer prisoners are doing right.
Redundant Jails Turned into Offices
England and Wales' prison population is roughly 86,0000 and its imprisonment rate of 148 prisoners per 100,000 – compared to 57 prisoners per 100,000 in the Netherlands – is western Europe's highest.
While the UK Government has pledged to open 20 'super prisons' by 2020, the Netherlands now has just 38 functioning jails – with 27 closed since 2014. The redundant facilities have raised millions of euros. Empty prisons have been sold, rented out as offices and entertainment venues, and used as centres for asylum seekers. One has been rented to Norway and another has become an award-winning restaurant.
The Netherlands' falling crime rate and prison population has been attributed to a change in attitudes to crime and reform.
"Judges are sentencing people in different ways," said Anneloes van Boxtel, who administers the interior ministry's real estate.
"Not more lightly, but differently, with community service or ankle bracelets, and rehabilitation clinics."
"Prisoners Can Do Everything by Themselves"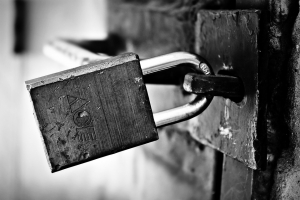 The Netherlands are currently trialing a number of innovative approaches to reform in prison. Inmates in Dordrecht, Heerhugowaard, Zaandam and Arnhem have been handed keys and a digital device with which they can come and go before 9.30pm, order groceries and make appointments with staff.
Some prison officers are against the scheme, claiming it offers inadequate supervision and fails to vindicate victims of crime.
"There is too little supervision," said Rob Minkes, the chairman of the prison department's work council.
"These prisoners can do everything by themselves, without supervision.
"The risk is that they continue with their criminal businesses because they can chat with each other for long periods and without interruption. It is also easier to trade drugs."
He said the experiment was "spreading across the Netherlands like an oil spill", without a proper risk assessment, adding: "We owe it to the victims of crimes to first make sure that it benefits society."
The country's justice ministry has defended the scheme, claiming it aims to encourage inmates by giving them more responsibility.
References
http://www.independent.co.uk/news/world/europe/dutch-prisons-inmates-keys-cells-netherlands-dordrecht-heerhugowaard-zaandam-arnhem-a7838586.html
http://www.news.com.au/lifestyle/real-life/news-life/from-jail-cells-to-restaurants-the-netherlands-empty-prisons/news-story/b5bd86bb6746a92279ebab6c71d95e8b
https://www.theguardian.com/society/2017/mar/14/england-and-wales-has-highest-imprisonment-rate-in-western-europe
http://www.thejournal.ie/dutch-prisons-transformed-3488869-Jul2017/
Please follow and like us: