Private Prisons – G4S to Sell Youth Prison Contracts After Scandal and Poor Performance
After criticism in Ofsted reports and damning exposure on Panorama, G4S have finally announced their plans to sell both Medway and Oakhill youth prisons. Here's some more information about the sale, the shocking abuse reports – and a brief examination into the privatisation of the UK's prisons.
Sale – 'Ongoing Review of Its Portfolio of Businesses'?
According to G4S, the decision to sell is based solely on a review of the company's current business portfolio – and the company have issued a statement, reassuring that "the wellbeing and education of the children in the company's care will remain its priority until such time as an orderly transition to a new operator has been completed."
However, many people suspect that the decision to sell comes in the aftermath of horrifying reports last year – which found that staff in Medway and Oakhill were routinely abusing children in their care.
Panorama's Evidence – and the Reports
Undercover footage gathered by Panorama showed youth prison staff slapping and punching children at Medway. Young offenders were also apparently exposed to undue levels of force when being restrained – and in one instance, a child reported that their windpipe was squeezed so tightly they were unable to breathe.
As a result, seven members of staff were suspended, with four arrested by Kent Police on suspicion of child neglect.
Likewise, only last year, another of G4S's youth prisons, Rainsbrook, came under damning criticism – when a report revealed that children had been on the receiving end of 'racist comments' and 'degrading treatment' from guards who were under the influence of illegal drugs. In this instance, six members of staff were sacked.
A 'Failed Model'
Andrew Neilson, speaking on behalf of the Howard League for Penal Reform, welcomes the news that the youth jails will no longer be under the control of G4S. The organisation calls for the prisons to be closed down completely – stating that: "These centres are a failed model and this wise withdrawal from the market by G4S should not be followed up by new private security companies coming in to replace them."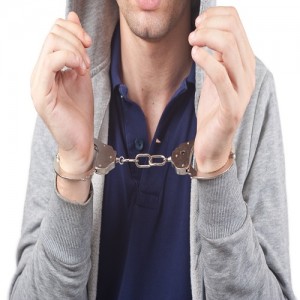 What Does the Future Hold?
Rainsbrook, which was sold last year, has now been taken over by another private company called MTCNovo. This company has a worrying history of running jails that have been described by federal judges as 'a horror as should be unrealised anywhere in the civilised world.' The question is – why was a private organisation of this nature allowed to take over a prison full of young, vulnerable people?
Minister for Justice Michael Gove has announced a review into youth justice in the UK, stating in a report that: "it is vital that we seize the opportunity to rehabilitate young people who have offended, to steer them away from a life of crime, and to set them on a more positive course which will benefit both them and society."
However, whilst it's welcome news to hear that a report will be carried out – the matter of who will take over Medway and Oakhill is of great concern. If youth prisons, and indeed adult prisons, remain in the control of private companies – can we ever be sure that inmates will be treated like individuals, and not simply as part of an ongoing business process?
References:
http://www.independent.co.uk/news/uk/home-news/rainsbrook-g4s-youth-prison-slammed-by-ofsted-report-as-children-suffer-racist-degrading-abuse-from-10263121.html
www.ibtimes.co.uk/g4s-sell-medway-oakhill-youth-jail-contracts-following-panorama-abuse-scandal-revelations-1546276
http://www.theguardian.com/business/2016/feb/26/g4s-to-sell-controversial-youth-jail-contracts
https://www.gov.uk/government/speeches/youth-justice
Please follow and like us: