Private Prisons Series: No. 4 Privatising UK Prisons: Benefit… or Curse to the Country?
In response to economic strain and national debt, the Conservative government began privatising prisons in the 1990s. Financially, there were obvious advantages for this decision; reduced public spending, a more business-like approach to prison management and less pressure on the government to maintain the establishments themselves.
Under Tony Blair, the Labour government continued to privatise more prisons, and by 2012, the UK had the most privatised prison system in Europe; with 15% of the inmate population detained in a private prison. This figure even surpassed the US, which at the time, stood at 9% of the prisoner population.
Three Main Players: Serco, Sodexo and G4S
All private prison contracts within the UK are currently held by just three companies; Serco, Sodexo and G4S. All are multi-billion, international corporations, with extensive workforces, substantial annual turnover and establishments in numerous locations across the world.
Some of the largest prisons in the UK, such as HMP Altcourse in Liverpool (capacity, 1324), HMP Birmingham (capacity, 1450) and HMP Forest Bank in Pendlebury (capacity, 1424) are managed by these companies.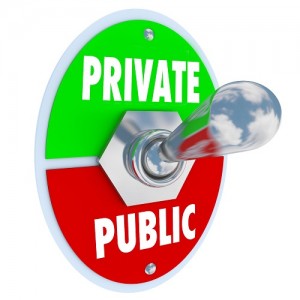 Private Prisons… 'Run Better'?
Private prisons are good news in terms of both finances and reoffending rates, according to right-leaning independent think-tank Reform. In their 2012 report, The Case for Private Prisons, they state that 'evidence shows that a greater role for the private sector will advance the 'rehabilitation revolution' which ministers want to deliver'.
In its analysis of Ministry of Justice data, the report discovered that 70% of private prisons had lower rates of reoffending among those serving a 12 month sentence or less, when compared to prisons run by the public sector. Additionally, all 12 of the private prisons included in the report performed better than publically run prisons in both 'resource management and operational effectiveness'.
The report made the statement that private prisons 'outperform comparable private sector prisons on both cost and quality'. In response to this comment, Juliet Lyons, director for the Prisons Reform Trust, suggested that actually, the report masked a rather more 'mixed bag' of results; with some private jails praised for their results, and others heavily criticised.
It is also important to note that both Serco and G4S have provided sponsorship for Reform-led events in the past, though the think-tank claims that it is entirely 'editorially independent'.
'Simplistic Analysis' of Private Prisons
Prisons Minister, Jeremy Wright, criticised Reform's report, based on its 'simplistic analysis' and selective use of data. Whilst some prisons have been praised for their innovative approaches and efficient management, others have come under considerable scrutiny, due to their poor performance.
The financial benefits to the country are also not quite as clear-cut as Reform's report indicates. In fact, overall, per inmate, costs are higher in private prisons than in prisons run within the public sector.
Damning Reports
In addition to this, certain private prisons, notably HMP Oakwood and HMP Thameside, were derided for their poor results, and high levels of assault and disturbances among inmates. Indeed, the government were accused by the Labour party of 'covering up' an incidence of riot in HMP Oakwood, and using 'PR spin' to avoid addressing the issue publically.
The National Audit Office also highlighted the lack of experience among staff in private prisons, which could have an adverse effect on the safety of the inmates. This is likely to be due to the lower rates of pay offered by private prisons; which in 2011 was approximately 23% lower than comparable public sector roles.
Private prisons were also found to be more overcrowded and less safe than public prisons. HMP Forest Bank, Doncaster and Altcourse were all noted for being particularly overstretched; particularly Altcourse, which in 2011-2012 had nearly 70% of its inmates housed in overcrowded conditions.
HMP Wolds, which until 2012 was managed by G4S, was deemed to be so poorly run that the contract was not renewed; and several other private prisons have come under scrutiny due to their high levels of violence and substance abuse.
The Effect on Inmates
Whenever the issue of privatising prisons arises, much of the focus is upon reducing expenditure and lowering rates of reoffending. However, figures show that both private and public prisons are failing to stem the flow of reoffenders returning to prison. In fact, numbers of reoffenders have only continued to rise in recent years.
Private prisons claim to be focused on rehabilitation; with G4S openly stating that it encourages its inmates to work 40 hour weeks (for only £2 a day) to help them to be more employable when they return to normal life after their sentence is complete. However, it is debateable just how successful a method of rehabilitation this is. It seems to ignore the fact that inmates also require support, education and guidance to reintegrate successfully with the outside world.
Support for Prisoners: An Urgent Requirement
In order for true rehabilitation to take place, inmates need to be allowed to connect meaningfully and regularly with their family and friends. This not only provides valuable support, but helps to prevent prisoners from feeling distanced and alienated from their lives outside the prison walls.
However, current costs to call mobile phones from within prison are so high, that many prisoners simply cannot afford more than a couple of minutes talking to their loved ones per week. That's where PrisonPhone can help. To find out more about our mission and how we can help prisoners stay in touch and get the support they need, click here
.
* http://www.politics.co.uk/reference/private-prisons
* http://www.huffingtonpost.co.uk/juliet-lyon/prison-privatisation-reform-wont-rehabilitate_b_2731190.html
* http://en.wikipedia.org/wiki/List_of_prisons_in_the_United_Kingdom
* http://www.express.co.uk/news/uk/379155/Private-prisons-are-run-better
* http://www.huffingtonpost.co.uk/juliet-lyon/prison-privatisation-reform-wont-rehabilitate_b_2731190.html
* http://www.expressandstar.com/news/2014/02/05/claims-of-cover-up-over-trouble-at-hmp-oakwood-are-denied/
* http://www.bbc.co.uk/news/uk-21520068
* http://www.theguardian.com/commentisfree/2012/nov/08/prison-privatisation-g4s-wolds
Please follow and like us: