Self-harming in Prisons Hits New Record Levels
In the year to March 2019, assaults and self harm in Britain's prisons hit an all time high. There were 34.425 assaults on prisoners and staff. This is a 11% rise on previous figures and a 15% increase on assaults on staff.
Of the 10,311 attacks on staff, 1002 were classed as serious, this means prisoners and staff needed medical attention, injuries such as fractures, burns, extensive bruising and cuts.
The number of self harm incidents was up by 24% over 2018, 57,968 instances were recorded. The number of prisoners self harming increased by 6% to 12,539.
Deborah Coles, director of charity Inquest, said,"Deaths, self-harm, violence, impoverished regimes and conditions are the daily reality of the prison system."
She went on to say that the failing system was the cause of the increase in self harm and the government's continued failure to act on the warnings given about the failing system would only see numbers rise.
The new Justice Secretary, Robert Buckland must come up with some clear solutions to tackle the deteriorating system and reduce the prison population so that those remaining can have a decent chance of rehabilitation.
Read on here: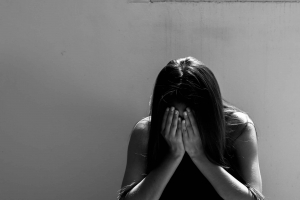 In 2016 protection was put in place for trans-women after the death of Vikki Thompson and Joanne Latham who died in men's prisons. However the government has recently rolled back these new measures and it seems likely that transgender offenders will now have to spend weeks in jails of the opposite gender, causing them great distress.
Trans-gender prisoners who have formal recognition of their gender identity will not be affected by the rollback. Those without formal recognition can now be held for two weeks under the new MoJ guidelines. During this period a panel will assess them and decide where they will serve their sentence, whether in the male or female estate.
Barrister Michelle Brewer says it appears the government has given in to anti trans campaigners who believe trans women are a risk to non trans women in jail. This stems from the Karen White case. White was jailed for life for raping two women and and whilst in jail assaulting a female inmate. White began transitioning when on remand at HMP New Hall White.
The new guidelines specifically state that "anatomy, including considerations of physical strength and genitalia" should be considered as potential risk factors to other inmates, among others.
–
Salman Abedi, the younger brother of the Manchester Arena bombing that killed 22 people has been remanded in custody.
Abedi is being held at HMP Belmarsh and appeared at court this week through a video link.
Abedi who had been in Libya was extradited to the UK last week, he faces 22 counts of murder. One for each of the victims who died in the attack.
His court hearing will be at the Old Bailey or Oxford on July 30th this year.
A gang of ten drug dealers has been convicted and ordered to serve 94 years in jail between them. The gang trafficked £1.4 million of class A drugs from Sheffield to Nottinghamshire.
The East Midlands Special Operations Unit finally cracked the scheme after a lot of hard work over a long period of time. The gang consisted of career criminals who tried very hard to avoid detection and covered their tracks well. The sentences reflect the roles they played in bringing in large amount of class A drugs to Nottinghamshire.
The gang was led by Mark and Paul Day in Sutton in Ashfield but the man orchestrating things in Sheffield was Liban Abdullah who was actually in prison at the time!
The drug couriers would hide their stashes along local nature trails and use taxis to get between meet-ups. Drugs found at a nature trail in Nottinghamshire forensically linked Paul Day to the stash.
Liban Abdullah failed to appear in court and was sentenced to 14 years n his absence. A warrant has been issued for his arrest.
–
Colin Dodds, 44, and Alan Dent, 50, smashed the windows of Bishop Auckland's MP Helen Goodman because they didn't like her stance in Brexit! The pair have since been jailed. Dodds received a 12 week sentence and Dent got 8 weeks.
The incident caused £866 worth of damage which the pair have to pay back.
Ms Goodman supported the remain campaign in 2016 and feels that the UK should remain part of the customs union. Both offenders denied the brick throwing had anything to to do with Brexit, blaming alcohol and claiming ignorance of the MPs identity as a defence.
The judge,Helen Cousins said she had no hesitation in finding it a targeted attack.
Both Dodds and Dent are far right activists and have attended far right rallies of the National Action group before it was banned in 2016.
.
Please follow and like us: