Jailed conman Mark Acklom is facing more prison time once his UK sentence is over.
He is now wanted in Spain and faces extradition and a new arrest warrant.
Acklom was jailed in Spain in 2015 for duping two men into buying two London apartments he claimed to own. After being released temporarily during his application for a pardon, he fled the country and is now a wanted man. His victim's lawyer has said that once Acklom serves his time in England, he will be brought back to Spain to serve the remainder of his sentence.
Only last month, Acklom was arrested for conning his now divorcee Carolyn Woods out of £300,000 by posing as a wealthy Swiss banker and MI6 agent, all while living with his wife and two daughters.
His wife, Maria Rodriquez is also being investigated following allegations of being an accomplice to his multiple crimes. Acklom was tracked down in February and brought to the UK to be jailed at Bristol Crown Court, but it is assumed that his wife is living in Spain with their two daughters.
It is uncertain how much money Acklom has made through his fraudulent schemes or how much time he will serve in jail in both England and Spain.
Construction of new HMP Wellingborough 'mega-prison' began this week.
The build is costing approximately £235 million, but the Justice Secretary Robert Buckland claims it will be modern and efficient, encouraging more effective rehabilitation than other prisons. It plans to open in spring 2021, housing 1,680 category C prisoners, and will include courtyards, central communal spaces for vocational skill training, and faith areas.
It is being built on the site of the previous HMP Wellingborough in Northamptonshire which was closed five years ago due to poor condition. The construction will provide jobs for over 1,000 people.
Vanessa George, jailed in 2009 for child abuse, was released from prison on 18 September.
She worked in a nursery school in Plymouth and was arrested and jailed in 2009 for abusing children that were in her care, taking photos of herself abusing the children, and swapping these images over the internet with other paedophiles.
She served a ten-year sentence, and her recent release was met with much disgust, and includes a lifetime ban from Devon and Cornwall. Her release has also been met with cries of concern from parents, begging authorities to keep her behind bars. George never released all the names of her victims, so some parents are still are unsure whether or not their children were victims to her abuse. Furthermore, many victims weren't made aware of her release from authorities and, instead, claim that they had to find out through social media.
George is still under probation, so if there is any likely chance of re-offending, the police can recall her to prison. She will not be allowed to work with children in the future and will remain on the sex offenders' list for life.
Anthony Solomon death: jury rules that staffing levels were inadequate
Anthony Solomon, a 38-year-old at HMP Nottingham, was found unconscious in his cell two years ago, after smoking an unknown quantity of mamba, a type of synthetic cannabis. The drug has severely toxic effects, but seemed to be readily available at the prison, according to an inquest. His death, however, was due to a lack of medical attention, a jury recently concluded. His cell bell, used to alert officers of an issue or emergency, was activated at 13.11 BST but it took officers 40 minutes to respond. Although medical attention was given upon arrival, it was too late. The jury ruled that with more staff on duty that day, Solomon would have received better medical care much sooner.
Previously, there was a culture of cell bell 'abuse', where prisoners would use their bell for minor issues, or sometimes simply to play a joke on the guards. At Nottingham, officers were told to answer all calls from inmates within 5 minutes, although sometimes these could occur more than 300 times a day.
Currently, the prison's longest wait time for a response is 20 minutes, with an average response time between 0-10 minutes. HMP Nottingham has also increased staff numbers on duty and has introduced body scanning equipment to try to combat the drug problem in the prison.
Two former prison officers have been charged with physically and sexually abusing inmates at a youth detention centre.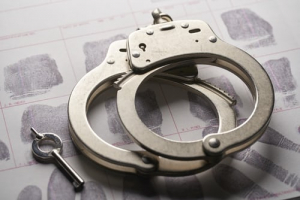 Ian Nicholson and Alexander Flavell have been accused of assaulting young men at Medomsley Detention Centre in County Durham during the 1970s and 1980s. Both have been accused of misconduct in public office, rape, and multiple counts of physical assault causing actual bodily harm. They are due to appear in court on 24 October.
This is not the only case of sexual abuse at Medomsley, apparently. Earlier this year, four former prison officers were jailed for abusing young prisoners.
Durham Constabulary's Operation Seabrook launched an investigation in 2013 which focuses on the many allegations of abuse at Medomsley Detention Centre from the 1960s up until 1988 when it closed. Already more than 1,800 former inmates have come forward to report cases of abuse.
This detention centre is one of many surrounded by reports of abuse, in physical, sexual and emotional forms. Earlier this year, the Independent Inquiry into Child Sexual Abuse (IICSA) found that more than 1,000 incidents of alleged sexual abuse were reported in detention centres between 2009 and 2017. This number was far higher than previous official figures, concluding that there is much work to do to protect young, vulnerable people.
#CrimeandPunishment
Finally, this week saw the first episode of Channel 4's new series Crime and Punishment, a documentary set at HMP Winchester. Filmed in May 2018, the series shows the struggles, turbulence and unpredictability of the criminal justice system, particularly in this Category B prison which was rated as "of serious concern" last July.
We will be live tweeting with the next episode, airing on Monday 23 September at 9pm on Channel 4. Follow us @prisonphoneltd and tweet the hashtag #crimeandpunishment to interact.
Please follow and like us: