Convicted criminal smuggles broken phone into prison by hiding it in his anal passage.
Stuart Gibbs, 31, was caught attempting to smuggle a mobile phone into prison. The phone set off a metal detector as he was being moved to Leicester's Welford Road jail from HMP Stocken.
Gibbs was strip-searched, but the alarm continued to sound, and it was eventually discovered he had secreted a mobile phone in his anal passageway.
In 2015 and 2017 Gibbs had been prosecuted for similar crimes and had a total of 76 offences on his record. He is already serving a three year sentence for wounding, assault and possessing an offensive weapon.
Mobile phones are worth a lot of money in prisons, so the judge was very sceptical that there was no value to the phone. The phone was indeed broken and had no SIM card in it. However, Judge Ebraham Mooncey said he was sure there was a plan to be able to use it. "Why else would you smuggle in a broken phone inside your bum?"
Judge Ebraham Mooncey said mobile phones were a big problem inside jails and Gibbs was given an eight month sentence to run consecutively, after he has served his current sentence.
Read on here: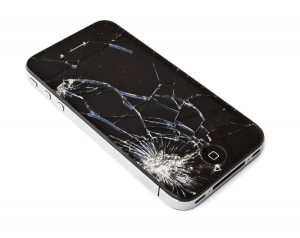 A gang of thieves heisted £4.1 million worth of jewels in a violent robbery in shopping centre carpark in Stains.
The salesman carrying the jewels was seriously injured when the gang attacked him. The set on him as he got out of his car at Elmsleigh Centre multi-storey car park in Surrey.
Two men aged 39 and 48, were arrested shortly after but Surrey police are still searching for 40-year-old Ciro Troyano, who they described as white, about 5ft 6in, and of medium build. Troyano has links with the Elephant and Castle, Southwark and Brixton areas of London.
Anyone with information should call police on 101 quoting reference PR/45190049457, or Crimestoppers anonymously on 0800 555 111
–
–
Mark Scott, 34, a former prison officer is convicted of nine counts of rape and sentenced to 28 years in prison. The crime is all the more heinous because he was a prison officer, employed and trusted to look after the most vulnerable in society.
Scott denied the charges and made the case drag on for seven weeks at Hull Crown Court. The rape charges went back to 2005 and stretched over a 13 year period.
Judge recorder Ben Nolan QC said Mark Scott had an "ingrained sense of entitlement to sex on his terms", "a sadistic streak" is a "dangerous man" and that he displayed violence towards the women while committing his crimes.
Detective Sergeant Anneliese Tomlinson praised the women who came forward and said they should be held in the highest esteem for their bravery and dignity throughout.
"Mark Scott is a vile and abhorrent sex criminal who tried to wriggle his way out of his perverted crimes. He pleaded not guilty to his offences with no thought for anyone but himself and for his own self-preservation".   Detective Sergeant Anneliese Tomlinson
Rocky Stenning was taking anti-psychotic medicine and had a known history of mental health problems when he was sent to prison. Just nine days later, he hung himself in his cell.
Stenning, 26, diagnosed with Bipolar, a serious mental health illness, had been given a thirteen year sentence for 'wounding with intent and possession of a bladed article'. A decade earlier he has already attempted suicide and was currently taking anti-psychotic drugs.
Stenning was a registered Welterweight fighter and had won two amateur titles.
It was during the inquest his mental health history came to light. As well as Bipolar, "He suffered paranoia, drug-induced psychosis, and he was prescribed anti-psychotic medication and antihistamine."
Stenning had been in a secure mental health unit and was put in a cell on E Block then D Block at HMP Chelmsford. Staff noticed he couldn't cope on E Block, but soon after his move, he was found dead. He was put in E Bock as there was no room in the dedicated induction wing. E block is for those fighting drug and alcohol addictions.
–
–
Scotland's prisons are overcrowded, and prison reform charities are claiming one of the reasons is that there has been a dramatic fall in the use of electronic tags.
Prisoners can leave jail under the Home Detention Curfew, this means they have to wear an electronic tag 24 hours a day. Last year 34 women and 252 men were released on HDC, but this year just eight women and 42 men were allowed to leave on electronic tags.
There are 8218 prisoners in Scotland, and only 0.6% allowed release on electronic tags in 2019, whereas it was around 4% in previous years. Scotland is finding fewer prisoners of low enough risk to use the tagging.
Some of this comes from fear, murdered James Wright Craig murdered McClelland while he was on wearing a home detention tag in 2017. Anyone convicted of a knife crime, has a history of violence or links to organised crime cannot now be released o HDC.
The Prison Reform Trust and Families Outside said robust risk assessment was necessary; many prisoners were now being denied electronic tags without good reason. The new rules lad to non-violent prisoners and women with children
were to be denied access to the scheme.
Anne Pinkman, Scottish programme manager for the Prison Reform Trust, said figures show an 80% success rate of HDC and suggests that the new assessments have become too extreme. The new assessments, she said, was particularly detrimental to women.
However, the decrease in the use of tags harms everyone, they are an opportunity for people to readjust to life on the outside, keeps families together, and reduces overcrowding.
A spokeswoman for the Scottish Prison Service (SPS) said: "Home Detention Curfew (HDC) remains an important part of the reintegration process for some people leaving custody. The SPS has implemented the recommendations from HMIPS review, and we will continue to work with colleagues to ensure that HDC works as efficiently and effectively as possible and remains an important element in our strategy to reintegrate people back into society."
Please follow and like us: