Purple Visits in Channel Island Prisons
With the aid of new technology virtual prison visits are being trialled at HM Prisons Les Nicolles and La Moye on the Chanel Islands. The virtual visits are thought to be the first of their kind in Britain's prisons and could soon be rolled out across the entire estate.
The technology was developed over a three-year period, that included rigorous testing of the system to ensure safety and ease of use. After a year of discussions with the prison authorities the systems have been installed and are operational.
Facial recognition and verification technology is embedded in the App to monitor the identities of those using the system. FRT is a highly accurate biometric identification system and the chances of fooling it are slim.
Purple Visits director George Kyriacou said: "We use facial verification and recognition technology to ensure that the prisons' duty to protect the public is not compromised when the men and women in custody use our system to keep in touch with their loved ones."
Purple Visits are available to prisoners at a cost of £9.50. This has been highly criticised by prison reform charities who say it is not fair to charge prisoners for something that is free to others on the outside. However, Purple Visits could actually save families money when you add up the cost of travel, time off work, food for the journey and other incidentals. The charge for the visits ensures the system is sustainable and self-financing. Cash strapped prisons cannot be expected to pay for this extra service, nor can prison charities that already have a heavy load of service delivery.
The visits are voluntary and offer families an alternative way of checking in on their partners without the expense of travel, or when they are sick, or for elderly parents. Purple Visits are not intended to take the place of real visits which are critical for family connectedness but do offer a solution for those who cannot visit.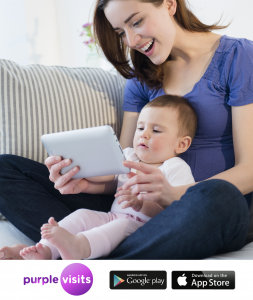 A new law comes into force on Friday aimed at reducing the number of Britains who venture overseas to join militant groups or fight as mercenaries.
British Citizens who choose to live in terror hotspots may face up to ten years in prison. The Counter-Terrorism and Border Security Act 2019 makes it a criminal offense to live in an area designated as a 'terror hotspot'. There are some exceptions written into the legislation such as journalists and aid workers; people who have legitimate reason for being there.
The law gives Savid Javid, Home Secretary the power to designate an area as off limits, as long as he has parliamentary approval. This approval would be given with proof that it is necessary to stop British Nationals travelling to a certain area in order to protect the public from risk of terrorism.
The aim of the law is to deter British nationals from joining a foreign war or becoming under the influence of undesirable elements overseas. It also opens pathways for the authorities to bring charges against those who travel to the hotspots for terror purposes.
Over 900 British people engaged in the conflict in Syria and around 20% died there. Of those who fought or engaged in the conflict in any way it is thought only 1 in 10 has been prosecuted.
The law also makes it illegal to express support for a proscribed organization, view or obtain terrorist material over the Internet, it increases maximum sentences for some offences and extends extra-territorial jurisdiction for some terror-related crimes;
Mr Javid said: "These new laws give the police the powers they need to disrupt terrorist plots earlier and ensure that those who seek to do us harm face just punishment."
Britain was hit by five attacks in 2017, including the horrific blast at Manchester Arena. Police and security services have uncovered 18 plots in the last two years.
The Imprisonment for Public Protection (IPP) sentence was established in 2005 to enable judges to set a minimum sentence but no maximum sentence for prisoners. This would allow the prison term to be extended if necessary. However, the IPP was abolished in 2012 when it was discovered it was being used too freely.
A prisoner could apply for parole once his minimum term had been served, he would be released only if the parole board thought he was safe to re-enter his community.
There are still 2,500 prisoners in jail under IPP sentences, they are unsure when they will be released, if ever, and it is causing undue stress to them and causing mental health issues.
Mark Daly of The Prison Reform Trust says IPPs urgently need addressing and that, "Parliament should finish the job it started, and legislate to give IPP prisoners a release date with a fixed period of supervision and support in the community,"
After a high profile campaign 'Upskirting' has been made an illegal offence in England and Wales.
Gina Martin dedicated 18 months of her life to ensuring the act of upskirting was made illegal after two men took a picture up her skirt in 2017. Conservative MP Christopher Chope, who incidentally has blocked proposed Female Genital Mutilation laws, initially blocked the law.
What is upskirting?
Upskirting, under the new law is when someone takes a picture or video up inside another persons clothing so they can see genitals or underwear. Any age or sex can be targeted. Research conducted last year, says victims were aged from seven to 70! If convicted an upskirter can be sentenced for up to two years.
In the past people could be convicted of voyeurism, public disorder or indecency, but not upskirting. Although they could have been prosecuted for 'outraging public decency', but this didn't always apply to upskirters and it did not take into account the sexual nature of the act.
What does the new law say?
As of Friday, The Voyeurism Act allows upskirting to be treated as a sexual offence and ensures that the most serious offenders are placed on the sex offenders' register. It will take into account instances where the purpose is to obtain sexual gratification or cause humiliation, distress or alarm.
Feltham YOI was recently labelled the most violent prison in England; although rates have now been cut after emergency action was taken. It is still a dangerous place to work.
After a series of attacks at the prison 20 staff were injured, and 13 of them required hospital treatment.
The inmates who caused the injuries will face adjudication hearing in the next few days and may face prosecution by the police. The head of the Prison Officers' Association (POA) said the violence was "unacceptable."
A POA spokes person added that violence of this kind will not be tolerated and must be punished and it may mean they have to spend more time behind bars.
It is unclear what caused the spate of violence in the prison but the institution does recognise gang related violence and rivalries over 'postcode" allegiance.
Feltham YOI is made up of two parts – Feltham A, which holds 15 to 18-year-olds, and Feltham B, that holds young adults aged 18 to 21. 'A' unit has capacity for 180 young people, while 360 young adults can be held in B unit.
Please follow and like us: