[vc_row][vc_column][vc_column_text]
HMP High Down 2016 Prison Reform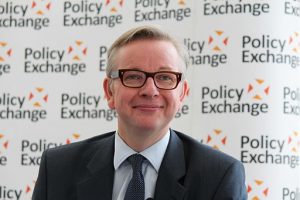 Recently, the government announced that they would be piloting a new prison reform scheme, designed to shake up the current system and reduce rates of reoffending. Six prisons will be taking part in the initial pilot phase – and within this series, we'll be looking at each of the establishments in question – examining their past performance and current set-up. We'll also return to them in the future, to see whether any improvement has been made after the new reform measures take place.
HMP High Down
HMP High Down, situated in Banstead in Surrey, is a category B adult male local prison. It has a capacity of 1,163, making it one of the larger prisons in the country, and was built in the 1990s, on the site of a former mental asylum.
Regrettably, High Down Prison has encountered a lot of negative press in recent years – regarding living conditions and treatment of the inmates. Here's some more details.
Poor Past Performance
In a 2011 inspection, concerns were raised about the lack of provision for mentally ill prisoners inside HMP High Down. Three years later, Nick Hardwick, ex-chief inspector of prisons, stated that 10% of the prison's population suffered from mental illness – and that the prison was unable to accommodate their needs sufficiently.
He emphasised that he was not criticising the prison, as it was unreasonable to expect them to take on a health-care role. Instead, he criticised the lack of provision for the inmates, and declared that a 'change in thinking' needed to take place.
Further reports highlighted the lack of funds allocated to High Down Prison, and stated that the cuts had left it 'pared down to the bone'. Inmates were being kept in their cells for longer periods of time (up to 23 and a half hours a day), and educational resources were dwindling. Severe staff shortages placed additional pressure on the prison – leading to lack of appropriate observation of inmates, and an ineffective visitor system; leaving many prisoners unable to see their families.
Is HMP High Down a Good Choice?
It makes logical sense to pilot the new reform scheme on a struggling prison, particularly one that offers unique challenges, such as High Down Prison. Under the proposed system, hopefully it should be easy to see whether or not the changes are having any impact. Certainly, the current situation needs drastic improvement, as soon as possible.
The Proposed Reform Changes for High Down Prison
The changes, which have been called 'the biggest shake-up of prisons since the Victorian times' are focusing on improving rehabilitation, with a long-term view to reduce rates of reoffending in the UK. Here's a few more details about the proposed reform, and how it will impact High Down Prison:
Governor power. Government control will now be significantly reduced, and High Down's governor, Louise Ysart, will have far more control over how the budget is spent. This should enable her to be responsive to the unique requirements of the prison, its staff and the inmates.
Freedom from policies. UK prisons are governed tightly by policies issued from the government. However, for these reform prisons, this will no longer be the case. Ysart and her team will have the freedom to design new education systems for inmates, and they'll also be able to freely forge links with organisations outside the prison – which may be of great benefit to the inmates suffering from mental health conditions.
Monitoring results. The government has proposed the introduction of league tables – to assess how well each prison is performing under the new scheme. This may add pressure on the governor and her team, but hopefully, if the approach is successful, this will be reflected in the results – which will be made public.
HMP High Down's Future?
It's impossible to predict with any certainty how the changes will affect High Down Prison. However, one would hope that the greater autonomy would be of direct benefit to vulnerable inmates – and provide them with the rehabilitative support they desperately need.
Only time will tell if the reform is a success or not – we'll examine the evidence in the future.
References:
https://www.gov.uk/government/news/biggest-shake-up-of-prison-system-announced-as-part-of-queens-speech
https://www.justice.gov.uk/contacts/prison-finder/high-down
http://www.suttonguardian.co.uk/news/11285198.Fresh_wave_of_concerns_about_conditions_inside_High_Down_prison/
http://www.getsurrey.co.uk/news/surrey-news/high-down-prison-morale-through-6889609
http://www.bbc.co.uk/news/uk-england-surrey-27603969
https://en.wikipedia.org/wiki/HM_Prison_High_Down[/vc_column_text][vc_cta h2="We Can Save Any Inmate At HMP High Down 75% On Their Phone Calls" txt_align="center" add_button="bottom" btn_title="FIND OUT HOW HERE" btn_color="danger" btn_size="lg" btn_align="center" btn_i_icon_fontawesome="fa fa-check-circle" css_animation="appear" btn_link="url:http%3A%2F%2Fwww.prisonphone.co.uk%2Fplans%2F||" btn_add_icon="true"][/vc_cta][/vc_column][/vc_row]
Please follow and like us: