[vc_row][vc_column][vc_btn title="Save Any UK Inmate 75% On Their Calls From Prison" color="success" align="center" link="url:http%3A%2F%2Fwww.prisonphone.co.uk%2Fplans%2F||"][vc_column_text]What is a Category C Prison?
The UK prison system is currently organised into 4 categories – ranging from A (reserved for the most dangerous criminals, see our blog entitled "Homes for the dangerous") to D (open prisons, see our blog post entitled "open prisons do they work"). Category C prisons are for inmates who cannot be trusted in open prison, but who have been recognised as being unlikely to make any attempt at escape.
To be placed in a category C prison, the prisoner must fulfil at least one of these criteria.
They have a previous sentence of 12 months or more for crimes such as violence, arson, drug dealing, importation, threat of violence or sex-related offences.
They are currently serving a sentence longer than 12 months for the crimes listed above.
They have an outstanding confiscation order or other further charges against them.
The have a history of breaching bail within a three-year period, failing to surrender or absconding.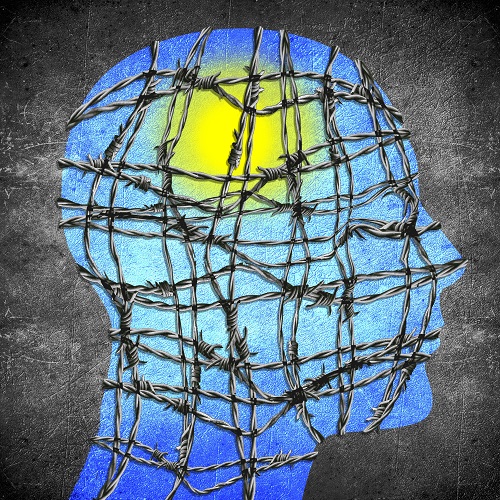 Some Information about Cat C Prisons
There are a large number of category C prisons in the UK, though they vary considerably in terms of size and levels of security. This is largely because the category C grouping of inmates is very diverse, with some only serving short sentences for white-collar crimes, and others serving longer sentences for higher-threat crimes, such as violence or sex offending.
This causes significant problems in terms of assigning prisoner to prison, and historically, the justice system has encountered issues when incarcerating too many 'difficult' category C prisons in one establishment.
One such example of a problematic category C prison is HMP Featherstone, which hit the headlines earlier in 2015. A report carried out by an independent monitoring board found that drug use was rife within the prison, use of weapons was on the rise, and thousands of pounds worth of damage had been caused in one unit by prisoners. Experts claimed that the problems were due to staff shortages.
Similarly, in 2014, HMP Channings Wood had an outbreak of violence amongst prisoners. HMP Littlehey, another category C prison, faced problems recently relating to an entirely different problem; of not being able to successfully cater for their elderly inmates. A report also found that staff shortages meant that only 50 of the inmates in HMP Littlehey (out of 1,206) were receiving appropriate intervention to help address their offence; which for the most part, related to sexual crimes.
Successful Rehabilitation? Or 'Waste of Life'?
A few years ago, reporter Victoria Hicks spent some time filming in category C prison HMP Stocken. She commented: 'On the whole, it didn't seem too bad… prisoners can go to the gym every day, take courses or have a job which earns a small wage.' She adds: 'For some I was told, it's the first time they've had a secure place to live, with regular meals and no financial worries.'
However, during her short time there, she witnessed a security breach when a knife was discovered in a cell, plus experienced a case of prison officers being 'potted'. This practice involves faeces being thrown at the officers in question.
She spoke to an inmate, Paul White, who was imprisoned for drugs-related offenses. Hicks admitted that she was astounded by the impact of drugs in the prison, both in terms of numbers of prisoners incarcerated for drugs-related crimes, and the effect they had on people's lives.
White, an ex-miner, said he would 'prefer to be home any day of the week' and that being in prison was a 'waste of life'. Hicks' conclusion was to agree – commenting that there were 'more than 800 men in one establishment, all treading water until their release date.' She added that some inmates had 'such bad criminal records they'd make themselves virtually unemployable with very little chance of a life on the straight and narrow after their release.'
Do Category C Prisons Work?
There's a lot of diversity among Category C prisons in terms of performance. Some are maintaining standards well, others are repeatedly criticised for under-performance, by independent and government reports alike.
Staff shortages and government cuts seem to be a reoccurring problem. Victoria Hicks indicated that prisoners were 'treading water', when it may be more beneficial to give them something meaningful to do, and something worthwhile to aspire to. If prisons were viewed less as holding pens and more as places of rehabilitation, the UK might start to see rates of reoffending start to reduce.
We're dedicated to helping the rehabilitation process – by supplying inmates with affordable means of staying in touch with their family. To find out more, please visit the PrisonPhone website.
References:
http://www.inbrief.co.uk/prison-law/male-prisoner-categories.htm
http://webarchive.nationalarchives.gov.uk/20110314171826/http://rds.homeoffice.gov.uk/rds/pdfs/r54.pdf
http://www.expressandstar.com/news/2015/01/07/vandalism-drugs-and-violence-damning-report-reveals-issues-at-featherstone-prison/
http://www.bbc.co.uk/news/uk-england-devon-25793591
http://www.bbc.co.uk/leicester/content/articles/2008/06/09/life_inside_stocken_prison_feature.shtml[/vc_column_text][vc_cta h2="We can save any UK inmate 75% on their calls from prison" h4="Prison Phone has been helping inmates to stretch their PINS phone credit further since 2013, Click the button below to find out more." txt_align="center" add_button="bottom" btn_title="Click Here To Find Out More" btn_color="danger" btn_align="center" css_animation="appear" btn_link="url:http%3A%2F%2Fwww.prisonphone.co.uk%2Fplans%2F||"][/vc_cta][/vc_column][/vc_row]
Please follow and like us: