The withdrawal of Wandsworth Prison's Reform status puts one of the government's key schemes to improve the prison system in jeopardy. Six jails in the UK were given Reform status as part of the Prisons and Courts Reform Bill last year. It was hoped the bill would help to make prisons places of reform and rehabilitation by giving governors significantly more power over how they run their jails. Wandsworth, in southwest London, was considered the scheme's flagship prison, and its transition back to a normal prison will be seen by many as a step backwards for the government's attempt to address spiralling levels of violence, overcrowding, suicides and drug-use behind bars.
"Staff and Prisoners Left High and Dry"
The withdrawal of Wandsworth's Reform status follows the sudden departure of the jail's governor in March – and could signal the end of the trial which has seen governors given sweeping new powers.
In an email to staff at Wandsworth Prison, former governor Ian Bickers said it had been an honour to lead an experienced group of staff and partners, and confirmed that the work of the Reform team would become part of the prison's normal duties.
Former justice secretary Michael Gove introduced the initiative in the Prisons and Courts Reform Bill, in May last year. It was announced that the prisons of Wandsworth, Holme House, Ranby, Kirklevington, Coldingley and Highdown would be given Reform status, (tap the prison names to see our articles from back in 2016) with their governors given control of their budgets – as well as being able to generate contracts and retain their income.
Governors were given more say on the rehabilitation and education services available to inmates, and the freedom to create regimes tailored to the needs of their facilities. Governors would also be held accountable by a "new regime of transparency".
The Prison Officers' Association (POA) confirmed that Wandsworth's Reform status had been withdrawn.
"Wandsworth staff had bought into the Reform process and worked well with the governor to implement the reforms," said POA's Glynn Travis.
"Now, the prison has lost its Reform status and once again, staff and prisoners have been left high and dry as this government's agenda seems to change at the drop of a hat."
"Reform Prisons Have Withered on the Vine" The Howard League for Penal Reform director Andrew Neilson said the loss of Reform prison status for Wandsworth did not bode well for the initiative, adding that Wandsworth was a brave choice for a Reform jail because it was a large and overcrowded London prison with a host of complex issues.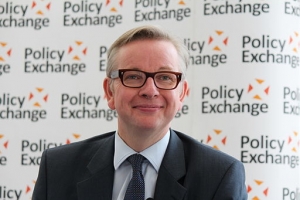 "Given Michael Gove was then moved to the backbenches and there is every chance we may see further ministerial changes after the election, it is hard not to conclude that the Reform prisons have withered on the vine," he said.
"Ultimately, we are only going to see positive change if the government gets serious about easing population pressures on the system as a whole."
References:
https://www.theguardian.com/society/2017/jun/04/hmp-wandsworth-loses-reform-prison-status-ian-bickers
https://www.theguardian.com/society/2017/feb/23/prisons-governors-control-rehabilitation-legislation
Please follow and like us: