What Support is Available to You in Prison?
Going to prison is a daunting experience, regardless of which establishment you are placed in. It's not just a case of being incarcerated in unfamiliar, sometimes hostile surroundings. It's also a matter of being away from loved ones, and feeling isolated and vulnerable. As a result, it's unsurprising that prisoners are far more likely to self-harm than other people – in fact, they're 6 times more likely to commit suicide.
Most prisons have support systems in place – ranging from listener schemes to psychiatric sessions for mentally ill inmates. However, these are more effective in some prisons than others. We examine what support is on offer for prisoners in the UK, and also ask inmates what the reality of the situation is.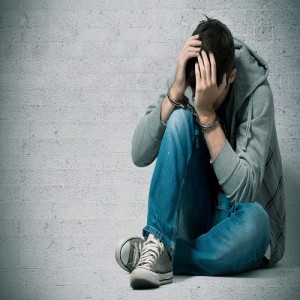 What the Government Says
On the government's official site, it addresses the issue of vulnerable prisoners, and states that 'staff are trained to spot prisoners at risk of bullying, suicide or self-harm'. It also claims that these prisoners may be assigned a case manager, and have access to a health specialist.
The site also states that most prisons have 'listener schemes' – where inmates can seek emotional support, usually from another inmate. For prisoners who exhibit severe mental health problems, or present a risk to themselves or other inmates, there is the option to be moved to a specialist psychiatric prison.
Additionally, the Samaritans now offer their services in the majority of prisons across the UK, with telephone support and occasionally, face-to-face support.
Is It Enough?
According to the National Offender Management Service, 10% of the prison population has 'serious mental health problems'. That equates to around 8,000 prisoners in total. However, psychiatric units offer nowhere near enough beds to accommodate these people. Last year, the NHS revealed that there are only 600 high-security and 3,000 medium security beds – which leaves a shortfall of over 4,000.
Most prisons have mental-health teams, but in recent years, there have been many reports about the strain that they are under. Indeed, one inmate at HMP Dovegate claimed that, in order to gain access to a mental health nurse, he was advised by prison staff to self-harm.
The Reality – Speaking to Inmates
We wanted to get the real picture about support available in prisons, so we asked some inmates and ex-inmates what their experiences had been.
One ex-prisoner told us that he felt he had been 'warehoused' for the duration of his sentence, and that the 'prison authorities didn't much care about me or my fellow prisoners'. He also informed us that he 'once spent over six months in one prison without even speaking to an officer'.
A current inmate told us that he 'didn't feel supported at all,' and that it took him 'nearly 9 months to see mental health (staff).' He claimed that being in prison left him feeling isolated from his family, and that he had even thought about hanging himself.
Better Support in Prisons
Prisons across the country are under considerable strain, thanks to financial cuts and understaffing. However, changes could be made in order to improve the situation. For example, enabling prisoners to maintain better contact with their family and friends could help ease feelings of loneliness and alienation.
We believe that prisoners should be able to talk to their loved ones without being charged upwards of 40p per minute to do so. That's why our mobile phone tariffs use landline rates – ensuring that prisoners can talk for longer with their children, parents, spouses and friends.
To find out more about our tariffs, visit this page.
References:
https://www.gov.uk/life-in-prison/vulnerable-prisoners
http://www.samaritans.org/your-community/our-work-prisons
http://www.theguardian.com/society/2014/may/24/we-are-recreating-bedlam-mental-health-prisons-crisis
Please follow and like us: