What to Expect When You First Arrive in Prison.
You've been sentenced and now, you're facing your first night in prison. Understandably, it's a daunting prospect, particularly if you're unfamiliar with the prison system and have no idea what to expect. Here's a guide, outlining the procedures involved with arriving at prison, and other important information.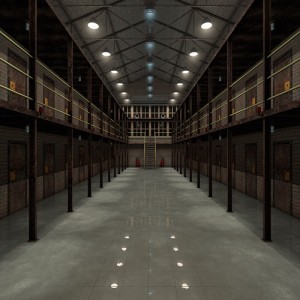 Arriving at Prison – Interviews and Assessment
When you arrive, you'll have a formal interview and assessment. During this interview, you'll be informed of the prison rules, and you'll be given information about how the day is structured and what is expected of you. You'll also have your rights explained to you.
 At this initial interview, you will also be told about the various courses and educational sessions on offer in the prison. Your general physical and mental health will also be assessed, to make sure you receive the correct healthcare whilst you're in the prison.
 It's at this point you'll receive your prison number, and you'll also be issued with an identity card, which you'll need to carry with you at all times.
Removal of Property and Search
 As part of the process, you'll also have any property you've brought with you taken away and stored somewhere safe. You'll have this returned to you when you are released. You can also expect to be strip-searched (to ensure you're not concealing any weapons) and asked to sit in a special chair, which assesses whether or not you're hiding any electrical or phone equipment in your body.
 This may not sound pleasant, but it's important to remember – every inmate has to go through it, and prison staff are used to carrying out strip-searches, which means they're generally very efficient and get the job done quickly!
First Phone Call
 During this time, it's permissible to make one phone call. However, be aware that you only have a maximum of two minutes to talk – so plan what you want to say beforehand to avoid wasting the precious time allocated. And be warned – if it goes straight to answerphone, this counts as your phone call, and you won't be permitted to try again.
The Induction Wing
 These days, it's generally recognised that arriving in prison for the first time can be a daunting experience. Consequentially, it's likely you'll be placed in a special induction wing for the first week or so.
 For your first night, you'll be taken to your cell – where you can anticipate having a cellmate. Exactly who your cellmate is depends very much on luck of the draw, and you won't be specifically assigned anyone based on age, race or background. You'll also be provided with a few bare essentials – bedding, a plastic mug and plate, cutlery, and prison clothing. Generally speaking, cells tend not to be cleaned very often, and facilities are basic.
First Night Fears
Many inmates talk about their first night in prison, and it seems to stick in the mind of most people who pass through the prison system. It's likely that your first night will be a long one, and that you will feel anxious, worried about the future, or even scared. However, in most cases, inmates manage to successfully adjust to their lives in prison relatively quickly.
Making the Most of Family Support
 Serving any kind of prison sentence isn't easy, and the first night is often the hardest. It's important to remember that your family and friends are still contactable, and that it's beneficial to seek out their support, rather than trying to get through your experience on your own. To avoid using up a significant portion of your weekly allowance on calls to mobiles, explore the tariff options available at PrisonPhone, which helps you to keep in contact with family and friends, without spending a fortune in the process.
References:
https://www.gov.uk/life-in-prison/arriving-at-prison
http://www.doingtime.co.uk/how-prisons-work/the-first-weeks-in-custody/arrival-at-the-prison/
http://www.firsttimeinprison.co.uk/what-not-to-expect/
Please follow and like us: