Prison seems like another world to those of us who haven't done time; In many ways, it almost is. Being inside is something we can never understand unless we have first-hand experience, but let's have a little peek at some of the things happening in prisons that you might not expect. Here are seven strange things about prisons that you probably didn't know before!
1. Feathered friends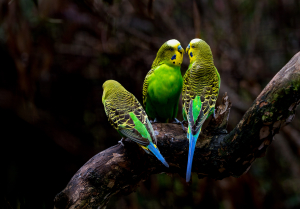 HMP Magilligan has recently taken on a bird-keeping scheme for its elderly prisoners. Those aged between 50 and 79 are given the chance to grow vegetables and care for budgies, cockatiels, finches and quail in their own handmade aviary. The project has already seen great results, creating a focus for the elderly prisoners and encouraging a more active lifestyle and better diet.
Up until five years ago, HMP Albany on the Isle of Wight also had its own aviary! Long term prisoners would buy their own pet for £5 each, on a non-profit basis. Keeping the small bird was a great pride for the prisoners. These little jailbirds provided comfort for prisoners in their cells and gave them a sense of responsibility. If a prisoner failed to properly care for their bird, they would face a disciplinary charge. The pet would be removed immediately, and the police called if mistreatment resulted in a criminal charge. It is unclear why this scheme was unfortunately terminated a few years back.
2. (Not so) Golden Oldies
People over 60 are the fastest growing age group in the British prison system. The number of over 50s is projected to rise to 14,800 by 2021, an increase of 11%. The most significant change is in the over 70s, predicted to rise by 31%. There are currently over 200 inmates over 80 years old in the UK! The increase of inmates of the older age groups is due to longer prison sentences, and the fact that people are being charged now for historic offences, due to the much more advanced forensic techniques.
3. The inside lingo
Slang on the inside can seem like a foreign language, so here are a few translations:
Basic rider – an inmate who has no regard at all for rules and will break them without a care.
Tech – mobile phone (retro!)
Going on basic – a regime where your television is taken away, quite often a lifeline for most prisoners.
A sh** and a shave – a sentence under a year
Funnily enough, often prison jargon transcends into common usage in the outside world too. For example, words like snitch and grass (both referring to the act of telling on someone) and the word narc (derogatory term for a policeman) originated from behind bars.
4. Money, money, money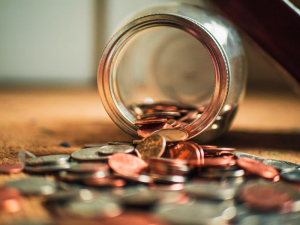 When prisoners do a shopping list, it is worked through and ticked off (by staff) until they run out of money. Unnecessary yet seasonal items such as Mothers' Day, birthday, and Christmas cards are often left at the bottom of the list. Therefore, if there is not enough money, these items get left off. These situations can cause a lot of upset, and sometimes even riots, as you can imagine. That little connection with family is a big deal for many prisoners, and any sense of losing that connection can be really difficult, for both prisoners and their families. Although inmates can earn more money through various jobs in the prison such as cooking or cleaning, trust must be earned first, so good behaviour is essential.
5. Herbs and spices are life!
Basic items such as herbs and spices are incredibly valuable! With a food budget of just over £2 per day per prisoner, it's no surprise that the food isn't Michelin star level. Hence, items like herbs, spices, salt and pepper are a lifeline, and quite often they are used as currency due to its high value. Things like salad dressing are made using old ketchup bottles, sunflower oil saved from tuna cans, and vinegar sachets stolen from the cafeteria – pretty creative, if you ask me.
6. Unexpected banned items
Some strange items are banned from inmates' possession; Items that wouldn't be considered to be dangerous in the outside world can be deadly on the inside. Blue tac and chewing gum are banned for the obvious reason that they might make a mess, but also because they can be used to make impressions of officers' keys, and to 'gum up' the cell door locks. Any notices put up in cells are held up by using toothpaste as an adhesive… Minty fresh!
In most UK prisons, inmates are allowed to wear their own clothes, but sports team stripes as well as black and white clothing are banned. Sports team clothing may encourage gang behaviour, and black and white clothing may blend in with the officers' uniform, black trousers and white tops, which could lead to a multitude of issues.
There is also a strange rule with 18+ rated movies. Since 2013, no prisoner in England or Wales is permitted to watch an 18-rated DVD. But, if the film is showing on TV, this ban doesn't apply. So, they can watch an 18+ film on the television, just not on DVD.
7. Acceptance
One of the things that people on the 'outside' might find very strange is how well adjusted some of the long-term prisoners become during their time on the inside. I spoke to a paramedic who had worked at HMP Whitemoor, a maximum-security prison, and what struck her the most during her time working there was how 'normal' and settled a lot of the men were, even in the wings with the most dangerous criminals. Prisoners begin to accept their situation as one of the consequences of their crime, and even sometimes accept responsibility for their actions and their imprisonment. They adapt to their daily routine and seek improvement through reading, learning, working, or fitting in to this new community, often aided by prison rehabilitation schemes. This seems perhaps impossible, incomprehensible even, to those of us who have never experienced life on the inside. But for some, acceptance is the only option.
Please follow and like us: