Britain's 'Death Row'? The Rise of Deaths in UK Prisons
In 2014, a total of 240 inmates died behind bars. 86 of these were suicides, 4 were due to 'unnatural causes' and 3 were homicides. 5 are still being investigated.
The number of suicides in particular is of great concern. It's a 15% increase on the previous year, which was already at a record high since 2007. The Prison Reform Trust suggests that mental health problems are at the root of the problem. The Howard League for Penal Reform highlights the disproportionate numbers of suicides that occur in overcrowded prisons.
Whether due to lack of support for those with mental health issues, or a fundamental inability to meet the basic human needs of inmates, the situation needs closer investigation.
'Not Credible' to Refuse to Acknowledge a Link
Nick Hardwick, chief inspector of prisons, commented in 2014 that it was 'not credible' for the coalition government to deny the link between mounting pressures on the judicial system and increased rates of inmate deaths.
In the year ending March 2014, 88 people had committed suicide, which was a rise of 41% on the previous year. Likewise, incidences relating to self-harm reached 23,478 in the same year, which was an increase of 750. Hardwick added: 'The reasons why any individual who is despairing tips over into a suicide are very diverse. But, if you put together the lack of staffing levels, the overcrowding, the lack of activity, then I don't think it is credible to deny that these are contributory factors.'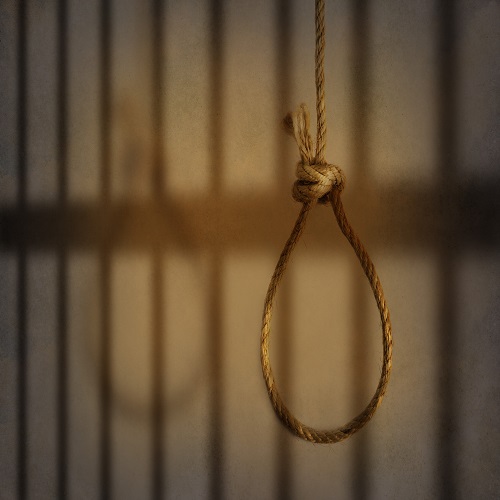 Suicide – The Tip of the Iceberg?
Self-inflicted death is just one problem that is on the rise in UK prisons. Incidences of murder, such as the death of Subhan Anwar, who was killed at HMP Long Lartin, are becoming more common. Violence is also becoming a major problem, and cases of grievous assaults in UK prisons rose by 30% last year.
Sadiq Khan, then shadow justice secretary, stated that the statistics reflected just how badly the government was failing in its management of the prison system.
He said: 'The true scale of the growing crisis in the country's prisons is revealed by the government's own data. Violence is up, deaths in custody are up and the number of prisoners going on the run is up. The government is trying to hide the sheer scale of the failings in the ministry of justice from the public by trying to pretend there's not a problem, let alone a crisis.'
Male Suicide Rising, Women's Rates Falling?
However, the situation isn't entirely bleak. Despite the facts that suicides in male prisons are rising, the numbers of female inmates taking their own lives is falling. Some suggest that this is due to the safety measures recommended by the former Labour MP, Lady Corston. It's also interesting to note that during this time, women's prisons were being managed by Simon Hughes, the Liberal Democrat justice minister; and not by the Conservative justice secretary at the time, Chris Grayling.
During his time as Lib Dem justice minister, Hughes was fairly outspoken in his criticism of the Tory approach to prison management. He commented: 'The crisis in prisons is not a lack of capacity. It is that there are too many people in there who ought not to be in there – sometimes because they are mentally ill. That is one of the causes of the assaults and pressures.'
The Importance of Family Support for Inmates
Part of the problem is that inmates are not being supported adequately. Reduced staff means that even basic needs are not being met. Cuts to funding means that rehabilitation is often lacking. Overcrowding causes inmates to be moved around a lot, which makes seeing loved ones difficult.
As the recent damning report from HMP Pentonville shows, many UK prisons are old, dirty and unhygienic. Inmates spend as much as 23 hours a day locked up in their cells. Even making a phone call home is difficult, especially when calling a mobile for just 10 minutes can use as much as a third of their weekly allowance.
PrisonPhone are dedicated to making it easier for inmates to get the support they need from their family, and to help ensure that they have someone supportive to talk to when times get tough. To find out more, simply explore our range of tariffs.
References:
* http://www.theguardian.com/society/2014/jan/20/prison-suicide-and-murder-rates-soar
*https://d19ylpo4aovc7m.cloudfront.net/fileadmin/howard_league/user/pdf/Briefings/Analysis_of_deaths_in_custody_in_England_and_Wales_2014.pdf
* http://www.rt.com/uk/179720-uk-prison-crisis-suicides/
* http://www.rt.com/uk/177056-uk-prisons-violence-suicide/
* http://www.theguardian.com/society/2014/nov/06/liberal-democrat-prison-system-crisis-simon-hughes
Please follow and like us: