At Christmas time, a lot of media attention is given to inmates; in particular, the high levels of suicide and self-harm at this time of year. It's important to remember that a prison sentence doesn't just affect the prisoner. It affects their families too – and Christmas Day can be particularly tough on children with incarcerated parents.
Here's more information.
Children Affected by Parental Imprisonment
According to Barnados, there are an estimated 200,000 children in England and Wales that are affected by parental imprisonment; plus 30,000 children in Scotland and 1,500 in Northern Ireland.
There aren't any official numbers to go by, mainly because courts seldom ask how many children the convicted inmate has. This plainly illustrates the lack of importance placed upon these kids, not to mention their relationships with their imprisoned parent.
Barnados also outlines the impact parental imprisonment has on children. They're twice as likely to experience mental health and behavioural problems, and are more likely to perform poorly at school. They're also three times more likely to go on to commit a crime in the future. In fact, current statistics suggest that 65% of boys with a convicted father will go on to be imprisoned themselves.
Charities like Barnados are doing a fantastic job, campaigning to get children's rights more widely recognised by the government. They're making real progress in terms of reducing bullying of these children, and helping them to feel less isolated. However, at Christmas, these feelings are significantly worse – and it's important that the prison system recognises this.
Making Christmas Better for Inmates' Children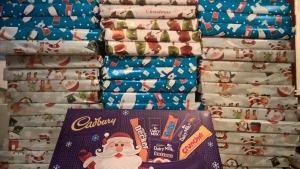 Support is available for families of inmates at Christmas. The Offenders' Families Helpline offers guidance and support, and their website contains useful information about how to cope when a loved one is behind bars. Likewise, Action for Prisoners' and Offenders' Families works hard to support affected families.
Prisons are also starting to appreciate how affected children are by incarcerated parents, with several establishments offering family time and special visiting rights. HMP Forest Bank and HMP Rye Hill are running two festive family days this Christmas, in a bid to unite inmates with loved ones and give them the opportunity to spend quality time together.
Prison Phone have donated selection boxes for these events, which will be distributed to the children, and which will hopefully provide a much-needed festive treat. More prisons, such as HMP North Sea Camp, HMP Wakefield, HMP Hindley and Chelmsford prison are on board with the scheme too.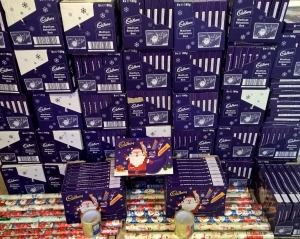 There are many more with the likes of HMP Highdown and Downview, HMP Sudbury, HMP Littlehey and Bedford prisons all receiving selection boxes to help with their family visits too.
HMP Style and HMP Earlstoke should all be soon receiving this next week so In total we have donated 700 selection boxes all individually wrapped for the children of inmates.
We want to say a huge thank you to all the visit centre volunteers who will be handing these out for helping us to spread a little Christmas cheer to these very deserving young people.
In addition to the selection boxes, we've also donated funds to HMP Lincoln's visitor centre which is ran by the Lincolnshire action trust, to help them purchase Christmas decorations, creating a more pleasant atmosphere for children to spend time with their parents.
Staying in Touch this Christmas
If your loved one is in a UK prison, and you're worried about the effect it's having on your child, remember that support is available. Encourage your partner to phone regularly during the festive season, as even short conversations can make a big difference to a child. If you'd like more information about our low-cost prison phone tariffs, simply visit the Prison Phone website today.
References:
http://www.barnardos.org.uk/what_we_do/our_work/children_of_prisoners.htm
http://www.offendersfamilieshelpline.org/
http://www.familylives.org.uk/about/our-services/action-for-prisoners-and-offenders-families/
Please follow and like us: