Damning Report on HMP Cookham Wood Shows Increased Levels of Violence
HMP Cookham Wood has often hit the headlines for the wrong reasons. Back in 2003, when still a female prison, a report highlighted dangerous levels of overcrowding, not to mention a serious drug problem.
12 years and one significant inmate intake change later (the prison became a YOI for males in 2008), and reports are still highlighting severe problems within the establishment.
HMP Cookham Wood – A 'Challenging' Prison
Although Cookham Wood only has 166 prisoners, 10% are currently held for a capital offence – namely taking a life. Many of the inmates are held for a variety of other serious offences and face a number of years in prison, serving indeterminate sentences.
As might be expected, this serves to produce a highly volatile atmosphere, which is challenging for prison staff to manage. The recent report, carried out by chief inspector of prisons Nick Hardwick, recognised that the prison manages 'an increasingly complex group of boys' and also acknowledges that the annual inspections from various bodies is 'itself a pressure.'
However, in spite of this, the report details areas in which Cookham Wood is dangerously under-performing – to the point that it is no longer sufficiently able to guarantee the safety of its inmates.
Minor Improvements Overshadowed by Major Deterioration
Hardwick's report did acknowledge that certain aspects of the situation at HMP Cookham Wood has improved since the last inspection. The reception area was better, and boys were reasonably well looked after when they first arrived at the prison. Staff were also receiving specialist training to reduce the amount of brute force used against inmates, and levels of self-harm in the prison had reduced.
However, the report raised other significant issues, which strongly suggested that the prison was performing less well than the previous year. 41% of the inmates claimed that they felt unsafe in the prison. In the previous inspection, this figure was only 27%. Only 62% of the boys felt that the staff treated them with respect, compared with 86% at the last inspection – again, a significant deterioration in results.
Violence and Death
The report comes just a couple of months after an inmate was discovered dead in his cell, and in the six months prior to the inspection, a total of 61 assaults took place. In the same period of time, 92 fights broke out, 15 improvised weapons were discovered in cells, and the numbers of boys requiring medical treatment after violence also increased significantly.
Hardwick's report highlighted that many of the injuries were serious head injuries, caused by other inmates jumping on them.
Regrettably, the violence wasn't limited to the prisoners. The prison guards used force on their inmates, some of whom are only 16 years old, 400 times in 6 months. This equates to over 15 incidences of physical violence from prison guards per week.
Restricted Funds
What precisely is causing the problems at Cookham Wood? One suggestion is that lack of funds is once again to blame. A quarter of prison staff are working on detached duty, which means they normally work in other prisons and have been called in specially to help. This not only means they're not permanent members of staff, but that they're unfamiliar with the system, the situation or the protocol involved with dealing with Cookham Wood's unique group of inmates.
Staff shortages also means that the prison is running on a restricted regime, with a third of all prisoners not leaving their cells at all during the day. Some report that this is largely due to fear of other inmates.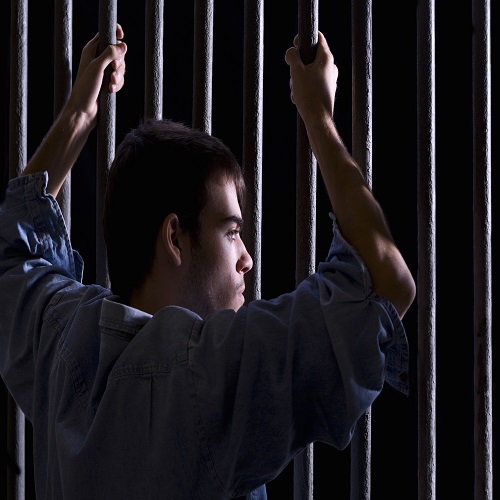 Review of the System
The horrendous report has caused prison officers to call for a review of the youth detention system in this country, and organisations such as the Howard League for Penal Reform are actively encouraging the government to reassess their current practices, which are clearly failing these young teens.
Once again, lack of focus on rehabilitation seems to be at the root of the problem. Allowing young offenders the opportunity to speak regularly with family and friends is imperative, particularly at such a vulnerable age. Close to half of HMP Cookham Wood's inmates feel frightened for their safety. If they were given more access to loved ones at home, this would help reduce feelings of anxiety, fear and isolation.
Prison Phone's range of tariffs are specifically designed to help inmates of all ages reach out to friends and family back home. Landlines aren't always convenient to call – so our system enables prisoners to call mobiles for a fraction of the usual cost. To find out more, please explore our tariffs here.
References
http://news.bbc.co.uk/1/hi/england/2896729.stm
https://en.wikipedia.org/wiki/HM_Prison_Cookham_Wood
http://www.justiceinspectorates.gov.uk/hmiprisons/wp-content/uploads/sites/4/2015/09/Cookham-Wood-Web-2015.pdf
http://www.telegraph.co.uk/news/uknews/crime/11879985/Child-criminals-staged-a-kangaroo-court-in-Cookham-Wood-jail.html
http://www.express.co.uk/news/uk/606963/Cookham-Wood-prison-Kent-report-violence-guards-inmates
http://www.independent.co.uk/news/uk/crime/cookham-wood-prison-inspectors-call-for-review-of-entire-youth-detention-system-after-detailing-10511826.html
Please follow and like us: