The Government has been urged to take bold action to reduce the prison population, following the release of damning reports on three prisons in south England. Inspectors criticised overcrowding, understaffing and high levels of drug-use and violence in reports on Pentonville, Brixton and Medway prisons.
Last year, an inmate at Pentonville was allegedly murdered and two others escaped, and less than two years ago, the BBC secretly filmed staff punching and slapping children at Medway. The Howard League for Penal Reform has called on the government to lower the number of offenders in the prison system to stop more people being "swept into deeper currents of crime, violence and despair."
Medway Secure Training Centre "Clearly Unfit to Look After Children"
According a report on Medway Secure Training Centre, security arrangements remain inadequate, incidents of violence or use of force have doubled to 40 per month and areas of the jail where inmates report feeling unsafe are not covered by CCTV.
Less than two years ago, the BBC's Panorama documentary filmed undercover at Medway, resulting in the dismissal of seven members of staff, who were recorded punching and slapping children. Inspectors found that the prison is still failing to recruit staff who are trained to work with young offenders.
Responding to the report, The Howard League for Penal Reform chief executive Frances Crook said the jail was "clearly unfit to look after children".
She called secure training centres a "failed model of detention", adding: "After 30 years of children being mistreated and their life chances damaged, it is time to put an end to this.
"The G4S years were disastrous. Unfortunately, running Medway in the public sector does not appear to have made much difference.  Children are still being placed in this jail, despite there being empty beds in the well-run local authority units."
HMP Pentonville "Not Good Enough"
Pentonville Prison was found to be violent and crowded in a new report. There were 196 assaults on staff and inmates during a six-month period.
According to the HM Inspectorate of Prisons' report, gang behaviour is pervasive and drugs are widely available. Weaknesses in the prison's security were identified, and there had been five self-inflicted deaths since the last inspection.
Chief Inspector of Prisons Peter Clarke said: "It is clear that Pentonville remains an immensely challenging prison and that outcomes for prisoners remain, in many respects, not good enough.
"However, we were encouraged to see at this inspection a tangible sense of purpose and optimism among the governor and his senior management team, which were having a galvanising effect on the staff group as a whole."
"Cramped and Filthy Cells" at HMP Brixton
Brixton is unsafe, overcrowded and understaffed, according to a new report. Inspectors found that the jail was holding 715 men, despite being designed to hold 530, and that safety had "deteriorated significantly".
Incidents of self-injury had quadrupled since the previous inspection and violent incidents had risen, with 57 assaults on inmates, 21 fights and 37 assaults on staff in a six-month period. The report calls the prison's response "wholly inadequate". It says the jail is "awash with drugs", with cannabis and psychoactive substances taken openly.
The Howard League for Penal Reform's Frances Crook has called on the government to reduce the prison population.
"This is the second concerning inspection report on a London jail in as many days, and it demonstrates the scale of the problems in our dangerously overcrowded prison system," she said.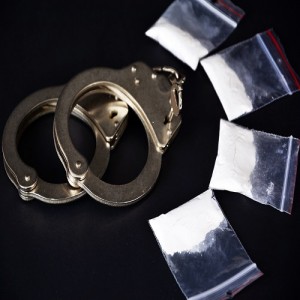 "The men warehoused in Brixton prison can get drugs easily, but they cannot get the basics they need to clean their cramped and filthy cells. Violence is rife, and self-injury incidents have quadrupled since the last inspection.
"Enough is enough. The new government must take bold but sensible action to reduce the prison population. This would help to prevent more people being swept into deeper currents of crime, violence and despair."
References
http://www.independent.co.uk/news/uk/home-news/youth-prison-deemed-unsafe-less-than-two-years-after-staff-accused-of-physical-abuse-a7788716.html
http://www.bbc.co.uk/news/uk-england-london-40263183
http://howardleague.org/news/brixtoninspection150617/
Please follow and like us: