The scale of smuggling mobile phones into prison has been revealed by new figures released by the government. The Ministry of Justice said officers seized 873 phones, 458 SIM cards and 750 drug packages from April last year to September, at HMP Bure, HMP Hollesley Bay, HMP Highpoint, HMP Norwich and HMP Wayland.
The illegal use of mobile phones in prisons has become a significant problem in recent years, with phones and SIM cards flown into jails by drones, thrown over walls and taken in by new prisoners. Inmates have been caught using smuggled phones to organise drug transactions and violence, intimidate witnesses and plan escapes, prompting the government to invest £2 million to crack down on the crime.
Cuts to Frontline Staff
Prisons minister Sam Gyimah published figures on the confiscations, saying they would help to stop and convict offenders who intended to continue committing crimes while in prison. In April, Remo White-Chandler and Romaine Gaye were jailed for using a drone to smuggle contraband into three prisons, including HMP Highpoint, in Suffolk.
At HMP Highpoint, officers found 349 phones and 170 quantities of the former legal high Spice. At HMP Wayland, 200 SIM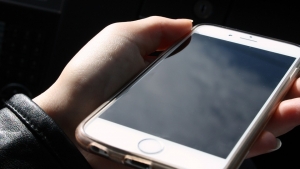 cards were seized.
With the prison population and violence in jail at a record high, the government has been heavily criticised for cuts to staff in the prison system. The Ministry of Justice claims to be "strengthening the frontline" with the recruitment of 2,500 prison officers by 2018, and insists that they are on track to meet that target. But some critics say the recruitment drive is inadequate, pointing out that roughly 6,000 officers have been cut since 2010.
"We Will Not Tolerate This Kind of Activity"
Prisons minister Sam Gyimah said: "I am determined to stem the flow of drugs into our prisons and transform establishments into places of safety and reform, and we are doing all we can to invest so that our hardworking prison officers have the right tools to do the job.
"These figures highlight the determination of prison staff to disrupt this behaviour, while sending a clear message that we will not tolerate this kind of activity. Those who peddle drugs in an attempt to thwart reform should face the full force of the law, which means a police investigation and extra time behind bars.
"I want to pay tribute to the staff at these prisons for their efforts and dedication to preventing contraband from getting into their prisons, which we know has a detrimental impact on stability and progress."
"Our Prisons Are in Crisis"
Steve Gillan, general secretary of the Prison Officers' Association, said the figures were the "tip pf the iceberg" and blamed the prevalence of contraband in prisons on the government's cuts to the prison system's budgets.
"For the minister to claim massive investment is paying dividends is fantasy," he added. "Our prisons are in crisis. The Prison Officers' Association believe we need to get back to at least staffing levels pre-2010."
References
http://www.bbc.co.uk/news/uk-scotland-41971718
http://www.eveningnews24.co.uk/news/crime/prison-officers-find-drugs-and-phones-in-norfolk-and-suffolk-prisons-1-5277029
Please follow and like us: