Brighton Mother and son in Maltesers Drug Smuggling Plot Ordered to Hand Over Just £40 as punishment.
Terena, 56, and Lewis Swaysland, 34, from Brighton who were caught smuggling 'Spice' into HMP Lewes escaped lightly, being fined only token sums of money. The pair handled tens of thousands of pounds of cash smuggling the drug into the prison. They attempted to get the drug in by disguising it as sweets in resealed Malteser packets.
A third member of the family, Simon Nihill, was sentenced on Monday 3 June after admitting his part in the drug smuggling operation.
The judge, David Rennie ordered Lewis to pay just £1 and his mother to pay £39 despite knowing the pair had laundered £40,224.46. Lewis had significantly benefitted from that sum but currently had no assets.
Terena had been caught through an analysis of her bank that showed money from various unknown sources. Her benefit was £50,228.04, but she only had £39 in her bank at the time, and so this amount was confiscated.
However, Lewis was also jailed for a year for money laundering and nine months for illegally using a mobile phone in HMP Lewes. The sentences will run consecutively on top of the lengthy sentence he is currently serving for robbery.
Terena Swaysland was sentenced to nine months in prison, suspended for a year. Lewis Swaysland's uncle, Simon Nihill, 53, admitted smuggling spice into Lewes Prison and was sentenced to nine months in jail.
Sergeant Dan Thomson said: "Our investigation started when Simon Nihill and Staycie Swaysland were arrested at the prison on 17 June 2016. It was alleged that they had attempted to bring in 22.8 grams of 'spice' concealed in two packets of Maltesers, worth about £1,000 inside prison, which were then intended to be handed to Lewis Swaysland among other confectionary legitimately bought from the prison canteen".
"It was the vigilance of prison officers, who noticed the unusually 'dishevelled' packets among other items, which led to their arrest".
This led to the analysis of Terena's bank account and their subsequent convictions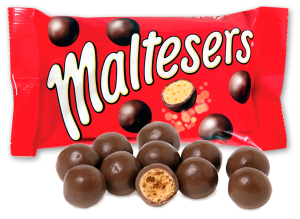 Chelmsford prison review reveals 'inmates are still being supplied drugs', and 'prison needs to be safer'
An independent review of HMP Chelmsford in April 2019, revealed the prison still needs to tackle its drug problem. As in many reports, the reviewers felt that if the drugs problem was addressed successfully, then violence and debt would also fall.
The 2018 inspection of HMP Chelmsford reported concerns overcrowded living conditions, drugs and contraband in the prisons. The 2019 report claims many improvements have been made, but there are still five areas of concern.
There has been a 'failure to tackle drugs'
Mr Clarke, HM Chief Inspector of Prisons, warned that HMP Chelmsford's failure to make 'sufficient progress in tackling drugs' at the prison – which holds members of organised gangs, risks undermining other progress the prison has made.
Worries around drug use and the number of suicides are 'worrying'
The report has revealed there was a clearer understanding of the causes of violence; however, the number of deaths through suicide and the suspected use of illicit drugs "remain worrying".
The prison needs' up-to-date' drug detection equipment
Mr Clarke said, "It was inexcusable that HM Prison and Probation Service had still not equipped the prison with more up-to-date drug detection equipment.
The prison hadn't addressed the weaknesses in the 'complaints process'
The prison had not addressed the shortcomings of the application and complaints processes sufficiently well, the review states.
Inmates are spending most of their time in the cell
Most prisoners only have 30 minutes a day for outdoor exercise and the time spent outside their cell is very limited.
Overall, Mr Clarke said in the report: The governor has continued to set a clear vision for the prison and had retained the support of those around her. We have identified good or reasonable progress in four key areas, and this report makes clear what needs to be done to make advances in the remaining weak areas.
Decline in Prison Safety Standards and Lack of Staffing 'Seriously Hampering' Inmate Rehabilitation, Report Finds
The problems of staff recruitment and retention, the increased use of psychoactive drugs and the old infrastructure is leading to a crisis that could affect public safety. In essence, the report feels prisoners will be released when their sentence ends without rehabilitative work being done with them.
A new independent report warns of the decline in safety in Britain's prisons and highlights the departure of experienced prison staff. It points out the lack of experienced staff is really limiting the rehabilitation of prisoners. This is a serious concern for public safety when the prisoners are released.
Dame Anne Owers's annual report on adult prisons found that staffing issues had "dominated" inspections over the past year, with concerns repeatedly raised about the safety implications of a "high proportion of inexperienced young staff".
Dame Anne said the high turn over of staff and the inexperience and youth of others was largely to blame for the escalating rates of violence and self-harm in the prisons.
The lack of officers has also meant expensive equipment such as gyms and libraries are not being used. Education and training opportunities are also limited due to a lack of officers to escort prisoners to their courses.
Dame Anne said: "There is no question that Independent Monitoring Boards are still reporting some serious and ongoing problems in prisons. The decline in safety, conditions and purposeful activity in prisons over the last few years has seriously hampered their ability to rehabilitate prisoners".
New Prisons Minister, Mr Buckland, has a hard task ahead of him to make Britain's prisons safe and fit for purpose.
Leeds Man Found Dead at HMP Wealstun Prison
Ayub Jalil, 36, from Armley, was found dead at the HMP Wealstun on Friday morning. Jalil leaves behind a wife and three children. His death is not being treated as suspicious.
Jalil has been jailed for carrying a knife in a public place. He was serving an eight month sentence.
There will be an independent investigation into his death but the Prisons and Probation Ombudsman.
A male relative said: "He was a nice person, a very bubbly character. He was his mother's only son, and the family are all very distressed. He died on a Friday, which is a good day for Muslims, and he died on Ramadan."
Islamist Gangs Beating Up Prisoners In Jail to Convert Them To Islam.
Gangs of Muslim prisoners are forcing prisoners in Britain's jails to convert to Islam. This shocking revelation came in the form of a Ministry of Justice (MoJ) report.
The report details how Muslim prisoners will befriend a new inmate and ask them to convert, when they won't the gangs start spreading rumours, for example, the new inmate is an informer. The newbie will then be isolated from other inmates. If they still don't convert to Islam, then the beatings start.
The MoJ report interviewed 83 male prisoners and 73 staff at three maximum-security prisons in England. This is not a large cohort but gives a good sample as most high-risk Muslims held on terror offences are held in high-security jails. The report shows how many jailed terrorists become gang leaders.
In HMP Brixton the Muslim Imam pushed out the Christian pastor as he had taken over as head chaplain and disapproved of pastor Paul Song's courses. Song spoke out about the extremists in the prison after his dismissal, saying, that if a religious person wanted a peaceful life in prison, they had to convert.
The MoJ says the gangs are well organised and have a clear leadership structure and define roles: recruiters, enforcers, followers and foot soldiers. However, the report says the violence, bullying and intimidation are more about gaining power and influence in the jails than about extremism. The gangs are using religion as an excuse to victimise other inmates.
The report was careful to explain that these gangs were different from the "Brotherhood," which inmates join if they want to make friends or prisoners wishing to share their faith.
There were 13,008 Muslim prisoners in England and Wales at the end of March 2019, about 15% of the total jail population, according to The Times. This is a massive proportion given the percentage of Muslims in the general population.
Please follow and like us: