'Protecting the Public' at the Expense of Basic Human Rights? The Pitfalls of IPP Sentencing
In 2005, David Blunkett, then Home Secretary under the Labour government, introduced IPP sentencing. It seemed to be in direct response to certain high profile criminal cases such as the murder of Sarah Payne; and was established as a way of ensuring that perpetrators of violent crimes would be unlikely to return to life outside the prison system for many years to come.
Although these indeterminate prison sentences were ostensibly introduced as a method of protecting the public from particularly dangerous criminals, many have since questioned the fairness of such sentencing. Indeed, ruling in 2012 denounced IPPs as inhumane, and they were abolished under the European Court for Human Rights.
A 'Stain' on the Criminal Justice System?
Since their abolishment, IPP sentencing has been publically denounced by former Justice Secretary Kenneth Clarke as a 'stain' on the criminal justice system.
Originally, IPPs were only meant to be given to approximately 900 criminals across the country. However, the system swiftly became out of control. In 2012, 6,000 inmates in prisons such as HMP Wandsworth, HMP YOI Feltham and Pentonville prison were serving indeterminate sentences. Of those, 3,500 had already served their time, but had no idea when their release date would be.
One would imagine that, with the abolishment of IPP sentencing, the problem would resolve itself fairly swiftly. However, in spite of the 2012 ruling denouncing IPPs as inhumane, the government refused to make the ruling to cease IPPs retrospective. What this mean exactly? In simplest terms, this means that there are still thousands of inmates in prisons across the UK, who do not know when they will be released.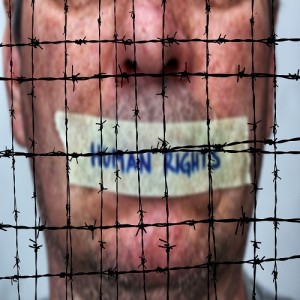 The Realities of Indeterminate Sentencing
The reality of the situation is of great concern. Despite originally being designed as a form of sentence for violent criminals, many IPPs have been given to prisoners who committed non-violent crimes; which flies in the face of the supposed original purpose of 'protecting the public'.
Languishing in a prison for an unknown length of time can have severe emotional and psychological impact. A lack of an end-date brings with it a sense of hopelessness; not to mention the depressing notion that society has denounced you, and chosen to lock you in a cell and throw away the key.
The sentence carries implications for the inmate's family too. It causes trauma for the children who may not know when they'll next get to live a 'normal' life with their incarcerated parent, or for the spouse who is desperately struggling as a single parent, with no idea as to when their loved one will return to them.
Why is This Still Happening?
According to John Podmore, former governor for HMP Brixton, the large numbers of IPP inmates still in the penal system is due largely to lack of funds, and lack of rehabilitation programmes available. Quite simply, the current economic situation means that prisons are under-staffed, and prisoners are not able to gain access to the vital courses and programmes that they require in order to reintegrate with society.
To amplify the problem, most prisons are already overcrowded. Wandsworth alone is currently housing nearly double the amount of inmates it was designed to hold. As a result, IPP prisoners often find themselves moved from prison to prison, often significant distances from their family.
This only serves to make successful rehabilitation even more difficult to achieve.
Vital Family Support
For these prisoners trapped in the unfair IPP system, the future must feel bleak indeed. Not only are they unable to see an end in sight, but they are often moved from location to location, which is unsettling and isolating.
Just a simple phone call to a loved one can make a big difference in an IPP inmate's life. However, with calls to mobile phones being so expensive, even this small comfort is often denied to them. PrisonPhone offers the solution; a way in which families can stay in touch during challenging times, and a way for prisoners to get the support they need, when they need it most.
To get involved with changing the current system, please add your name to this petition.
*Barnes, S, The Guardian, Indeterminate Sentences: A 'Stain' on the Criminal Justice System, http://www.theguardian.com/law/2012/sep/18/prisoners-indeterminate-sentences-ipps
Please follow and like us: