Prime Minister Finally Admits UK Prisons Are Failing
David Cameron is set to reveal plans for a significant overhaul of the current UK prison system – acknowledging that the current situation is 'scandalous' and that improvements need to happen fast.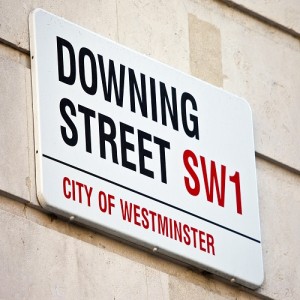 The Problems Facing UK Prisons
Prisons in the UK face a huge number of challenges – and the situation has only worsened since the government made substantial budget cuts. Some of the key issues that the Prime Minister is addressing are:
Rates of reoffending. Over-population is a serious problem in UK prisons, and part of the problem is the spiralling rates of reoffending. Currently, 46% of all prisoners reoffend within a year of their release.
Drugs. Drugs are rife in many UK prisons, such as HMP Oakwood and HMP Risley. In addition to illegal drugs, legal highs are also a growing concern.
Violence. Reduced staff and budget cuts have made it difficult to manage violence in UK prisons. Prisons such as HMP Feltham are regarded as unsafe by inmates and officers alike.
Suicide and self-harm. In Cameron's own words: "In a typical week, there will be almost 600 incidents of self-harm; at least one suicide; and 350 assaults, including 90 on staff." Suicide rates have risen dramatically in the last two years, yet there aren't enough staff to monitor the situation effectively.
Proposed Action
In a bid to improve the state of prisons, Cameron is expected to propose the following:
Full autonomy to governors. The power will be returned firmly to prison governors, enabling them to make decisions based on what they believe their prison requires.
League tables. Cameron plans to introduce a ranked league table system for prisons – to enable better performance monitoring and assessment. Results will be generated through analysis of specific areas, including reoffending rates.
Changing perspectives. Rather than viewing criminals as 'liabilities to be managed', Cameron is encouraging the attitude that they're 'potential assets to be harnessed.'
Prison education. The initiative will also include greater focus on education in prisons, with a view to luring high-achieving graduates into prison teaching roles.
Deportation. There will also be new plans to speed up deportation – returning foreign criminals to their home countries more quickly.
Will the Reforms Work?
Certainly it all sounds good on paper – and any attempt to improve the current situation is welcome. However, the proposed suggestions fail to take into account the limited funds, not to mention the 30% staff reduction in the space of just two years. Quite simply, if the money isn't there to make a difference, how can it be achieved in reality?
Juliet Lyon, director for the Prison Reform Trust, suggested that the Prime Minister's proposals were "only part of the equation – you have got to look at what drives crime." She also indicated that it would be a "really steep challenge to try and sort it out."
Lord Falconer, the shadow justice secretary, welcomed the proposed plans, but added: "the scandalous failure David Cameron condemns is his own. The Tories have had five years to improve our prisons, and we have heard promises of 'rehabilitation revolution' many times before. Instead, they have cut staff, closed effective jails, decreased transparency and presided over a crisis."
The Importance of Support
Whilst a complete overhaul of the failing prison system is desperately overdue, it is disappointing to see that, once again, the emotional needs of the inmate are not being addressed. Establishing better contact with family and friends helps with the rehabilitation process, and decreases likelihood of reoffending.
Our cost-effective prison phone tariffs are designed to help inmates stay in contact with partners, children and parents far more easily. To find out more, visit our site today.
References:
http://www.theguardian.com/society/2016/feb/08/cameron-give-more-power-governors-prisons-shakeup
http://www.theguardian.com/society/2013/oct/08/prisoners-oakwood-jail-drugs-soap-g4s
http://www.warringtonguardian.co.uk/news/9556508.Woman_caught_smuggling_drugs_in_to_Risley_Prison/
http://www.bbc.co.uk/news/uk-30786930
http://www.bbc.co.uk/news/uk-35518477
Please follow and like us: