HMP Wakefield, a category A prison in West Yorkshire, is offering a new form of rehabilitation – in the hope that it may address anger issues and help inmates find their 'inner calm'.
The prison, called 'Monster Mansion' by the media, due to the large number of murderers and sex-offenders imprisoned there, doesn't seem like an obvious place to introduce innovative new forms of rehabilitation. However, in a bid to help inmates progress through the prison system more quickly, it has introduced a range of alternative programmes – including yoga and a fat-fighters club.
What's on Offer for HMP Wakefield Inmates?
Wakefield Prison is now offering a variety of classes for inmates, including yoga sessions that are led by a professional yogi, and weight-loss clubs to help inmates shed extra pounds.
The sessions were introduced as part of the new 'Progression Pathways' programme for prisoners, which focuses on assisting 'progress' through the prison system, with the goal to either being moved to a lower security prison or released from prison entirely.
After a recent visit, the Independent Monitoring Board commended the prison for the diversity of classes available for inmates, and concluded that "HMP Wakefield introduced a new landmark strategy for resettlement, reducing reoffending and the creation of a rehabilitative community."
In addition to yoga and weight-loss classes, HMP Wakefield also offers a variety of educational classes, which are provided by Manchester College, and offers sessions in literacy, numeracy and functional skills. Open University qualifications are also available, and there is a gym and a library for inmates to use.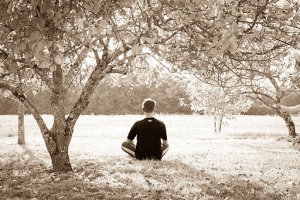 How Many UK Prisons Practice Yoga?
The yoga sessions at HMP Wakefield certainly seem to be having a positive effect on inmates. Interestingly, Wakefield Prison is not the only establishment to offer yoga as part of their rehabilitation programme.
HMP Brixton is another prison that includes yoga on the timetable, and has done for four years. After the changes to the Incentives and Earned Privileges Prison Service Instruction, inmates are also able to order their own yoga mats to practice yoga in their own cells. HMP Bedford is also considering introducing both yoga and Pilates.
It's believed that over 500 inmates in the UK currently practice yoga behind bars.
The Benefits of Yoga
The benefits of practicing yoga whilst in prison are numerous. Yoga promotes good health; stretching and developing muscles; but perhaps more importantly, it encourages a calmer state of mind – something that's of clear benefit in prisons.
However, yoga classes have been met with some resistance by inmates. Priscila Diniz, who runs the yoga sessions at HMP Brixton, commented: "The first thing they do is block up the windows so none of the others know what they are doing – it's very funny." She adds: "I think many of the prisoners thought it was a bit girlie to be doing yoga."
Rehabilitation – Alternate Routes
Ultimately, any form of rehabilitation is likely to offer some benefit to the inmate, and many studies have proven the advantages of yoga in particular. It will be interesting to see if more prisons adopt this approach – and what the long-term results are.
References:
https://www.justice.gov.uk/contacts/prison-finder/wakefield/regime
Please follow and like us: