Rising Levels of Violence in UK Prisons: What's the Reason Behind it?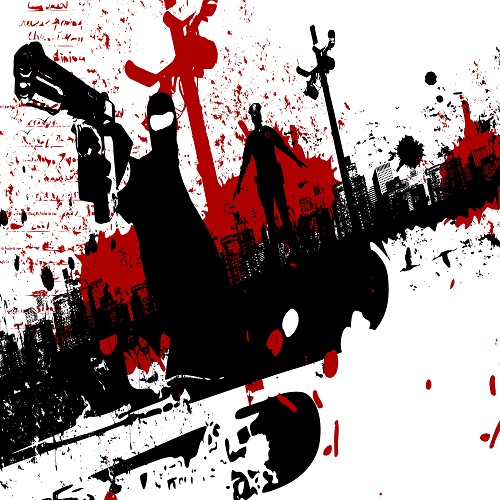 February, 2015 – a riot broke out in HMP Oakwood. According to media reports, inmates used brooms as spears, threw TVs down stairs and even attempted to tunnel out of the building itself. However, stories like this are nothing new. Indeed, in recent years, reports of rioting, violence and assault seem to be ever increasing.
Not an Isolated Case
Only a few weeks prior to HMP Oakwood's riot, HMP Nottingham was declared to be 'not safe enough'. A report revealed that there were high levels of violence, with almost 40% of all inmates indicating that they felt victimised and threatened. Rewind to just one month previously, and another damning report announced that violence was rife at HMP Featherstone, with 'bullying' being an ongoing issue.
With incidences of violence in London's male prisons rising by a third in the space of only 4 years, and reports declaring that violence is 'out of control' even in young offender's institutions such as HMP Feltham, it's a worrying situation, and one that doesn't look as though it will improve any time in the near future.
Growing Population – Growing Problem?
Of course, it's likely that part of the problem is the ever-growing population incarcerated in the UK's prisons. (Our blog entitled Overcrowding in prisons looks into this further) In 1993, around 43,000 people were imprisoned in the UK. By 2013, this figure had doubled.
The government themselves have admitted that this increase in inmates has put pressure on the justice system. Back in 2010, then Justice Secretary Kenneth Clarke conceded that the rise in numbers was 'financially unsustainable'. He added that it was 'very bad value for taxpayers' money to keep banging them up and warehousing them in overcrowded prisons where most of them get toughened up.'
Prison System: 'A Failure'
Frances Crook, director of the Howard League for Penal Reform, states that the record numbers of prisoners is a 'sign of failure, not success'. She comments on the fact that 'prisons are awash with drugs, violence and arson and this is inflicted on local communities when people leave prison.'
It seems likely that it's the combination of over-crowding, lack of finances and reduced staffing that is creating a dangerous breeding ground for violent conduct in prisons. The question remains: What exactly are the government proposing to do about the situation?
Crackdown on Violence
The official government website details the Conservative's current approach to tackling assault in prisons; with a tough, 'no-excuses' attitude towards offending inmates. The document highlights how: 'when there are serious assaults on prison staff, the perpetrators will be prosecuted unless there is a good reason why not.'
Later on in the document, Prisons Minister Andrew Selous is quoted as saying: 'I am delighted that this new approach to investigating crime in prisons will ensure that those who attack staff are prosecuted and fully brought to justice. It will mean that more of the prisoners who assault staff will spend longer behind bars.'
It is interesting to note that the content doesn't mention assaults on other prisoners, and only focused on violence towards members of prison staff. It is also revealing that the government believes that the answer lies in extending the sentence of the offender, thus ensuring that prisons remain more crowded, not less so.
An Alarming Situation
It seems difficult to see how keeping violent inmates incarcerated for longer benefits the prison system. Conditions are alarming, and reports such as the following; from Aaron French, a former inmate hired to do a cleaning job at HMP Feltham, HMP Wormwood Scrubs and HMP Pentonville further backs this up. He states: 'Me and about six other guys, we spent our days going round prison cleaning up mess, cleaning up the blood spills, suicides, sex offenders being burnt with kettle water and sugar and things like that.'
It is, of course, difficult to envisage what the solution to the problem of increasing violence in UK prisons is. However, increasing the numbers of inmates in overcrowded prisons certainly doesn't seem to be resolving the problem.
* http://www.expressandstar.com/news/crime/2015/02/20/inmates-jailed-over-170000-oakwood-prison-riot/
* http://www.itv.com/news/central/2015-02-10/nottingham-prison-not-safe-bleak-and-overcrowded/
* http://www.expressandstar.com/news/2015/01/07/vandalism-drugs-and-violence-damning-report-reveals-issues-at-featherstone-prison/
* http://www.bbc.co.uk/news/uk-england-london-21159302
* http://www.poauk.org.uk/index.php?violence-in-prisons-3
* http://www.independent.co.uk/news/uk/crime/gang-violence-out-of-control-in-feltham-prison-8698500.html
* http://www.huffingtonpost.co.uk/2011/07/22/number-of-prisoners-in-en_n_906661.html
* https//www.gov.uk/government/news/crackdown-on-violence-in-prisons
Please follow and like us: