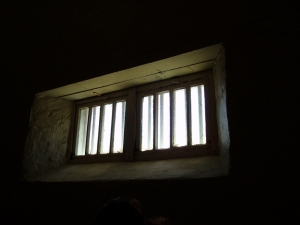 Summer has seen an unforeseen surge in the prison population, with the number of inmates in England and Wales rising by 1,200. There are now 86,413 people behind bars – a figure which is expected to continue to grow. A former head of the prison service has issued a warning about new pressure on a system which is already "woefully short of spare capacity" – and has accused the government of ignoring the issue.
'Unusual for Projections to Be So Wrong'
The number of prison officers has risen by 868 since January as the government's drive to recruit a further 2,500 gets underway. But former director-general of the Prison and Probation Service Phil Wheatley said that any benefits of the boost had been "more or less wiped out" by the prison population's growth.
He said that the current figure of 86,413 was higher than the official projection in 2016, which predicted the population would
fall to 83,700 by next June. According to a revised projection by the Ministry of Justice, there will be 2,700 more prisoners by next June – and there are now fewer than 800 spare places in the system.
"It is unusual for the projections to be so wrong so quickly," he said.
"Something significant has changed in sentencing. It has to be sentencing because the latest statistics say that less cases are going through the criminal courts.
"The projections were seriously optimistic and did not take account of the courts', particularly the crown courts', increasing use of custody versus non-custodial disposals and the trend towards longer sentences."
'Ministers Seem to be Publicly Ignoring the Problem'
With levels of violence in prisons at an all-time high and riots regularly breaking out, many professionals in the prison system are concerned about the introduction of the smoking ban in jails across England and Wales.
Mr Wheatley said: "Trying to find a safe way through the problems facing Her Majesty's Prison and Probation Service while at the same time ensuring prisons go smoke-free must be near-impossible without substantial additional funding for staff resources."
He said jails were "in crisis" and claimed they did not have enough staff to manage the planned population – "let alone the equivalent of a couple of big prisons full of extra prisoners".
"So far Ministry of Justice ministers seem to be publicly ignoring the problem and doing nothing except issue cheery press releases," he continued. "Which suggest all is going precisely to plan and prisons are on track to be ordered and safe places where staff can spend more time reforming offenders."
'There Will Always be Enough Prison Places'
A Ministry of Justice spokesperson said that new capacity would soon be available at HMP Berwyn and HMP Stocken – and that there was no deadline for the smoking ban
"We will always have enough prison places for offenders committed to custody by the courts and set staffing levels accordingly," said the spokesperson.
"Prison numbers can fluctuate which is why we have a robust set of plans in place. This includes modernising the estate and building new accommodation. We are also transforming our prison estate and investing £1.3bn to deliver 10,000 new places."
https://www.theguardian.com/society/2017/aug/30/surge-in-jail-population-adds-to-strain-on-overstretched-prison-service
Please follow and like us: