20,000 Child Pornography Images Found on Teacher's Computer
A Nottingham teacher has been sentenced to ten months in prison for having 20,000 child pornography photographs on his computer. James Cullen, 55, admitted possessing 117 videos and 20,182 still pictures of children.
The pictures were unrelated to his teaching job which he resigned before the matter came to light. Although I am not sure that makes a difference to his guilt as teachers are supposed to protect children, work and private life cannot be separated in this case, whether the picture were taken of the children in his care or of other children in the cities and towns is irrelevant.
The pictures were taken over a period of 3 years, from 2014-2017; the case was adjourned for some time while a probation report was prepared. It was recommended that Cullen undertake a course dealing with child pornography. Taking this course would enable Cullen to continue his current work as a lorry driver.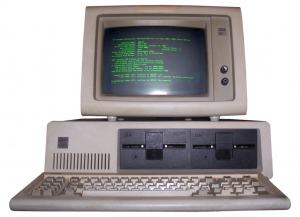 Serious sexual Assault Could Have Led to Suspicious Suicide at Haverigg Prison
–
Keith Abbot, 32 had been under the care of a mental health team while awaiting sentencing at HMP Liverpool in 2015. Abbot, who was being charged with criminal conduct, had a history of mental health problems and was deemed at risk of self-harm. He had been subject to an assessment for a care in custody and teamwork plan. However, for some reason the plan was closed before he was transferred to HMP Haverigg to serve a four year sentence.
Abbot was found hanged in his cell in 2016. An inquest was opened on February 18th to look into the death, at Carlisle Crown Court. The pathologist found evidence that Abbot had been assaulted sexually shortly before his death. There were also some unusual features to the suicide including a "complex and intricate ligature' that the pathologist had not seen in her 30 year career. This led the pathologist to surmise there was more to the suicide that first appeared and an unlawful act may have occurred. Although the police made arrests after Abbot's death no charges were brought. The inquest is expected to last up to a fortnight.
Inquest hears prison inmate suffered "serious sexual assault" before his death
–
Justice Secretary, David Gauke Sets the Case for Scrapping Short Jail Sentences.
–
Justice Secretary David Gauke, is outlining his ideas for a debate around scrapping short sentences as part of the prison reform agenda and the introduction of "Smart Justice". He wants a more imaginative approach to crime and punishment that focuses on rehabilitation in the community for short sentences. Gauke feels short custodial sentences of six months or less should be replace by robust community work orders. However, he was keen to stress violent and sexual crimes were exempt and would still be punished by custodial sentences.
Some feel that the problem with the British prison system is that it isn't tough enough and the answer is longer sentences, more austere cells, harsher regimes and denial of creature comforts. Conservative MP Philip Davies claimed it was "frankly idiotic" to suggest abolishing prison sentences of six months or less.
To placate these voices sentences have got longer and longer but Gauke and Stewart, Prisons Minister, say Britain's prisons are not working and a new approach must be tried. Gauke says it is up to the nation's leaders to lead the way in change and make bold decisions backed up by evidence and experience.
Of the half million custodial sentences handed down last year for 12 months or less, one third went on the reoffend, with shoplifting being the most common crime. Mr Gauke said: "For the offenders completing these short sentences whose lives are destabilised, and for society which incurs a heavy financial and social cost, prison simply isn't working".
Gauke is considering all options including a roll out of GPS tagging to allow constant monitoring of thousands of offenders. This alongside community work and releasing some prisoners on a temporary license are also being trialled. Gauke and Stewart are also working on the public perceptions of prisoners as vulnerable people who have suffered adversely in someway and need help not punishment. However, they are committed to keeping the public safe and harsh sentences for violent and sexual crimes will continue.
Justice Secretary calls for 'smart' sentencing with move away from prison terms
–
Tornado team at Bedford
–
The Ministry of Justices 'Tornado Team' was rolled out again last Saturday to deal with a riot a HMP Bedford. The Tornado team was created to deal with quelling incidents such as riots in prisons. The Bedford riot went on for six hours although no one was injured. This was a much smaller riot than the one in 2016 that involved 230 prisoners.
'Tornado team' help bring six-hour disturbance at Bedford Prison under control
–
Ex-West Midlands Police inspector had hundreds of indecent child images on his computer
–
Former West Midlands Police inspector, Lee Bartram, 44, has escaped a custodial sentence for making and downloading hundreds of images of children and distributing others between 2011 and 2017. Wolverhampton Crown Court has given him a suspended sentence, 16 months in jail suspended for two years. He was also ordered to attend a sex offender treatment programme and was made the subject of a Sexual Harm Prevention Order for 10 years.
Bartram has been sacked form the police force and efforts are being made to take his pension away too. Constable of West Midlands Police, Dave Thompson is seeking a review for the sentence feeling it is too lenient. He says is a breach of public trust for the people who should be protecting the public and should therefore carry harsher consequences.
Once caught Bartram admitted the offences and cooperated with the police in every way. He seemed glad he had been caught, as he knew his habit was not healthy and needed to stop. He was worried it may go further and he would not be able to stop himself.
Ex-West Midlands Police inspector handed suspended jail sentence over indecent child images
Please follow and like us: