UK Prison History Uncovered: HMP Liverpool
Today, HMP Liverpool is a category B/C men's local prison, situated in the Walton area of the city. However, the deceptively modern façade of the building conceals a history that dates back to 1855 – and hides a fascinating past that includes hangings, dangerous criminals and WW2 bombings.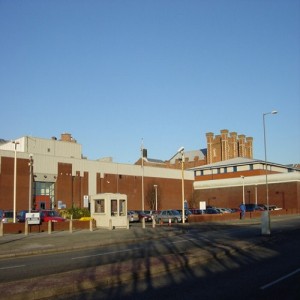 Liverpool Prison… or Walton Gaol?
Up until recently, HMP Liverpool was called Walton Prison (or Walton Gaol in the Victorian era). It was built to replace an existing prison in the centre of the city, which had become severely overcrowded.
The original prison housed both male and female inmates – and in its time was considered one of the largest, most modern prisons in the country. For several years, it shared responsibility with neighbouring Kirkdale Prison for housing criminals from the local area – but by the time Kirkdale closed in 1892, the vast majority of inmates were housed at Walton Gaol.
Executions at Liverpool Prison
Whilst Kirkdale Prison was open, both Liverpool prisons shared a gallows, with each having separate execution sheds. Between 1887 and 1964, 62 people were executed at Walton Gaol, using the 'step free' gallows system which had recently been introduced in the UK, and which greatly speeded up execution times.
Some of the prison's more notable criminals sentenced to death were:
Elizabeth Berry. Elizabeth Berry was the first person to be hanged at Walton Prison, for the crime of poisoning her 11-year old daughter in order to obtain her £10 life-insurance. Ironically, the hangman's surname was also Berry – and in an even stranger twist of fate, it was discovered that they'd met and danced together at a police ball in Manchester a few years previously!
Patrick Gibbons. Patrick Gibbons was executed for the murder of his mother in 1892. He was also executed by the hangman Berry; however, events took a rather grisly turn when the force of the drop nearly decapitated Gibbons. Unsurprisingly, Berry resigned shortly afterwards.
Peter Anthony Allen. Peter Anthony Allen was convicted, along with his accomplice Gwynne Owen Evans, for the murder of John Alan West in 1964. Evans was taken to Strangeways to be executed, and Allen was hung at Walton Prison – making him the last person to be put to death there. Indeed, along with Evans, he was the last person to be executed in the country.
HMP Liverpool – WW2 Bombing
Walton Prison was nearly destroyed completely in the Liverpool Blitz in 1940. German bombs fell on the walls of the prison, partially demolishing one wing and killing 22 inmates in the process. It took 11 years for the rubble to be finally cleared, and it was only then that the body of the remaining inmate was discovered.
However, this wasn't the only bombing that the prison experienced. Only a year previously, IRA bombers attempted to break down a wall of Walton Prison. This attempt thankfully failed.
Liverpool Prison Today
HMP Liverpool has come under considerable criticism in recent years – with recent HM Inspectorate reports claiming that there were unacceptably high levels of violence and drugs in the prison. Poor living conditions were also highlighted, with observers noting cockroach infestations, dirty cells and broken windows.
In 2015, levels of violence had risen to such a degree that three prison officers were hospitalised after being attacked by inmates.
References:
http://www.capitalpunishmentuk.org/walton.html
http://streetsofliverpool.co.uk/walton-gaol/
https://en.wikipedia.org/wiki/HM_Prison_Liverpool
Please follow and like us: